Ahead for Measurement: Data Manipulation, AI, Measuring PR's Ability to Grow the Business
How Arizona Used Social Sunshine to Lift Up Winter-Weary New Yorkers and Chicagoans
Previously, to raise awareness of its sunny surplus, Arizona deployed mostly traditional paid media: print advertising, television and radio, billboards. Then a PR firm urged it to spread the sunshine via social media. Targeting Chicago and NY residents who were tired of winter, Arizona has mounted a clever campaign whose main goal is to associate the state with happiness.
Why CSR Programs Should be Part of Your Crisis-Planning Efforts
Scott Sobel, an SVP at kglobal, advocates the use of CSR programs as a crisis-management tool. Still, the creation of CSR relative to crisis planning should be undertaken with delicate precision, he writes.
B2B Brands' Social Content Off 18 Percent in 2018, Video Content Jumps 27 Percent vs 2017
B2B brands are no longer cold, faceless entities. In fact, some of them have enough personality to do well on social media's most personal channel, Instagram. Here's a look at the top 10 most-active B2B brands on social in 2018.
How to Use Data on a Media Relations Effort That Goes Beyond Impressions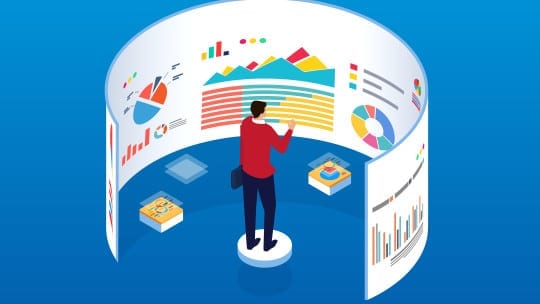 Everyone in PR has heard the order: "I want to be in The NY Times." Getting your story in the Times is not a media relations strategy. Michael Brito, an EVP at the Zeno Group, proposes a more balanced media relations approach, including pitching stories to smaller publications where they may resonate better with readers.
Communicators Say Resources, Response Time, Measurement Remain PR Crisis Pain Points
Knowing how and when to respond to a crisis and having the resources to manage a crisis and not allow the daily business of communications to fall through the cracks were some of the pain points communicators mentioned during a recent roundtable.
Proud To Be in PR: The Story of Denny Griswold, Founder of PRNEWS
As part of PRNEWS' 75th anniversary this year, we depart from our normal fare of tips, tactics and strategies and offer a look at the life and times of the founder of this publication, Denny Griswold.
Takeaways from the Measurement Roundtable, Crisis Tips and a Different Look at SEO
In each edition of PRNEWS we highlight takeaways from select articles as well as important notes for subscribers and additions to the PR News Subscriber Resources Center. This month we have takeaways from several articles and a reminder to PRNEWS subscribers to take advantage of the 33 percent discount on all PRNEWS events and webinars.