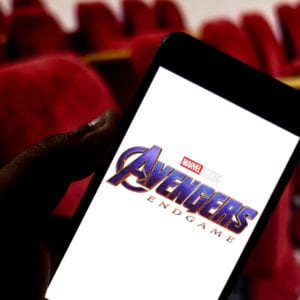 Branding/Reputation
Branding Lessons from Marvel Studios' Mythology Marketing
Marvel is far more than a brand of comics and films. It's also a marketing juggernaut. Thing is, Marvel understands the "less is more" approach with its audience. Since it has identified distinct and overlapping segments for each film release, Marvel leaves breadcrumbs of suggestion, which are enough for hardcore fans to pick up the slack. This creates FOMO by withholding information and letting the earned media hype train build momentum with what is ostensibly service journalism.
2018 Social Media Awards
The winners of PR News' 2018 Social Media Awards span a wide variety of organizations, from brands like Volvo, PepsiCo, JP Morgan Chase & Co., IBM, Cisco and Bayer to agencies like Rogers & Cowan,… Continued
Numbers, Stats, Analytics: You may love it. You may hate it. Either way, it is a required skill these days, for all communicators. In this just published 10th edition of the PR News Measurement Guidebook… Continued
Crisis management is an art, not a science. In this edition of PR News' Crisis Management Guidebook: Strategies & Tactics, you will discover many different views on this art, and you are certain to find… Continued
Search PR agencies by area of expertise, location and more!