Branding/Reputation
The Weight of a Word: Rebranded as WW, Weight Watchers Learns a Heavy PR Lesson
Successful writers and PR pros alike remember that the words we use carry a weight, a positive or negative connotation, and choosing what word to use can make or break your brand. Weight Watchers demonstrated an understanding of this on Monday when it announced that it was rebranding as WW, or "wellness that works," forgoing the 55-year old brand name in favor of shifting the focus away from simple dieting to highlight the brand's new emphasis on sustainable wellness products and initiatives.
2018 Social Media Awards
The winners of PR News' 2018 Social Media Awards span a wide variety of organizations, from brands like Volvo, PepsiCo, JP Morgan Chase & Co., IBM, Cisco and Bayer to agencies like Rogers & Cowan,… Continued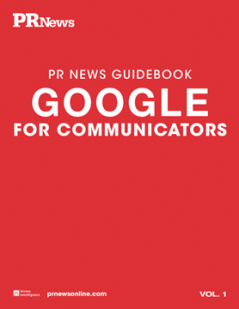 Professional communicators need help with Google and this guidebook offers eyeopening explanations of the vast possibilities of Google's tools and how other communicators have taken advantage of them. The Google for Communicators Guidebook will help… Continued
Crisis management is an art, not a science. In this edition of PR News' Crisis Management Guidebook: Strategies & Tactics, you will discover many different views on this art, and you are certain to find… Continued
Search PR agencies by area of expertise, location and more!