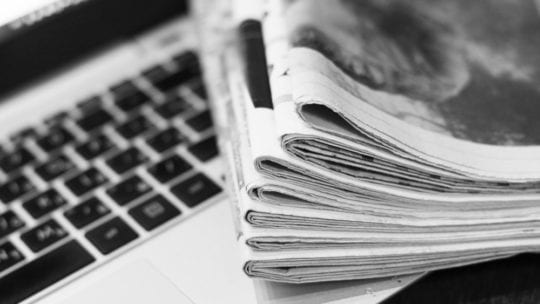 Career Advice
How to Career Jump from Journalism to Public Relations
Journalism remains one of the most volatile careers due to industry mergers, political attacks, and the gutting of resources to maximize profits. In the past month we've seen GateHouse Media announce an incorporation with Gannett and CBS combining its assets with Viacom, withering away an already sparse news ownership scene. While an important and exciting job, for some the pressures and layoffs are too numerous and frequent, and enough is enough.
2018 Social Media Awards
The winners of PR News' 2018 Social Media Awards span a wide variety of organizations, from brands like Volvo, PepsiCo, JP Morgan Chase & Co., IBM, Cisco and Bayer to agencies like Rogers & Cowan,… Continued
Numbers, Stats, Analytics: You may love it. You may hate it. Either way, it is a required skill these days, for all communicators. In this just published 10th edition of the PR News Measurement Guidebook… Continued
Crisis management is an art, not a science. In this edition of PR News' Crisis Management Guidebook: Strategies & Tactics, you will discover many different views on this art, and you are certain to find… Continued
Search PR agencies by area of expertise, location and more!