Digital & Technology
December 6th, 2023 by
PRNEWS
Nine key takeaways for PR pros from our Media Relations Virtual Summit.
December 4th, 2023 by
Trevor Testwuide
More restrictive data privacy regulations are making it difficult to clearly and objectively determine exactly how much traffic your communications efforts drive to the company.
November 29th, 2023 by
Arthur Solomon
Because of reduced news staffs and the increasing number of pubic relations people, it's difficult enough to get your pitch read even in slow news times. But sending a pitch during a major breaking news story is certain to have it ignored.
November 27th, 2023 by
PRNEWS
Our fourth annual Agency Elite Top 100, highlighting the industry's most innovative PR, marketing and communications firms in the business.
November 20th, 2023 by
Nicole Schuman
PRSA released an AI guide that follows PRSA's Code of Ethics to provide best practices on preventing and managing potential ethical challenges that may arise from the improper use of AI tools.
November 16th, 2023 by
Nicole Schuman
This week PR Roundup looks at Thanksgiving content trends, a new AI and PR report from the University of Southern California, and how The Washington Post's delivered a grisly story on gun violence without holding anything back. 
November 13th, 2023 by
Meredith Eaton
There's nothing wrong generative AI. But we also believe that human creativity is the gold standard for our industry, as we craft campaigns that inspire, fascinate and excite audiences.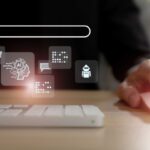 October 30th, 2023 by
James Holland
While AI promises productivity gains, we can't forget about quality control.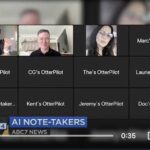 October 27th, 2023 by
Curtis Sparrer
Sometimes all it takes is the right image to become an integral part of a successful PR campaign.
October 5th, 2023 by
Yesenia Reinoso
When it comes to AI, we must think about how to best utilize this transformative tool to connect with diverse Hispanic populations—by building community.