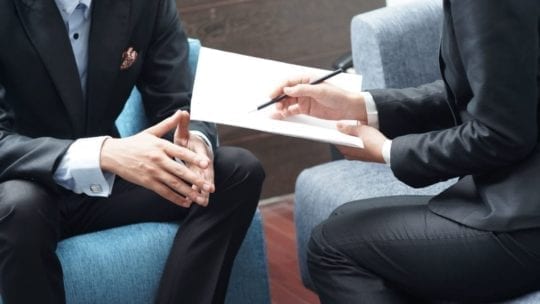 Being the communication hero is a great feeling. Who doesn't love to tell an executive that you secured an interview for her on NPR, that you exceeded benchmarks for the new social media campaign or finished a messaging framework ahead of schedule?
On the other hand, are you eager to explain to an executive that the NY Times passed on an op-ed, newsletter open rates fell short of the target or another brand already is using a tagline that she loves?
As PR strategists, it's our job to help those we represent deliver on their brand promise and reach their communication goals. If you're good, and lucky, that means savoring wins. But it also means sometimes having tough conversations with people who pay you. Here are things to keep in mind when initiating a difficult discussion:
Be Empathetic
Put yourself in the other person's shoes. They are working from home, too, and dealing with how to adapt their business to the post-pandemic world. And they have to answer to bosses, boards and donors.
Try to understand what's driving a company's desire to have 1,000 participants on the next webinar. Did the demand come from the board chair accustomed to seeing a crowd at the annual summit? Knowing what's at the root of the request enables you to educate executives and offer creative, proactive and achievable ideas to help reach their goals and please their bosses.
Be Honest, Direct + Specific
Sugar-coating, vacillating and being vague will kick the can down the road. Rip the Band-Aid off and be clear the first time. If your team made a mistake, own it. Let the executive know your plan to get back on track.
When the challenge is external, help them see things from your perspective. Point to instances from your communication audit where the organization's brand voice is unclear or inconsistent, then give specific examples of how you will ensure that a unique position comes through every time across all platforms.
Review the project timeline together so the brand executive can see how delays in reviews and feedback have a ripple effect on the schedule. Understanding goes both ways. The best way to reach an understanding is to bring issues to the table and address them directly.
Be a Problem-solver
Broaching the challenge may be the hardest part of a tough conversation, but the most important part is discussing what's next. When you raise an issue, be prepared to offer a solution or alternative. If the tactics you're using aren't yielding the desired results, what can you do to shake up things? When the content pieces or media training the executive requested are outside your scope of work, refer to your contract and offer a timeline and estimate for completing additional deliverables.
When those you represent push for a creative execution even though it performed worst with focus groups–it's their boss' personal favorite–arm them with data so they can make a case in favor of option that tested best.
Tough conversations with executives are rarely easy, but often are necessary. Be understanding, honest and a problem-solver–the brand executive will appreciate it. Difficult conversations often grow and strengthen relationships.
Kellie Murphy is an SVP at Scott Circle Communications