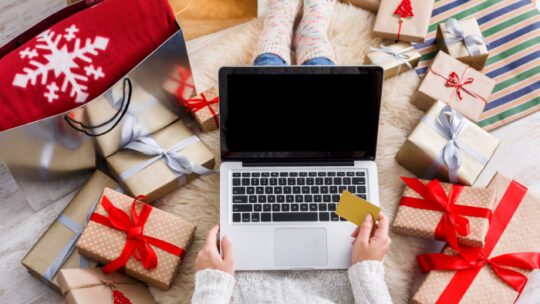 This month we look at holiday shopping trends as they relate to engagement on social.
Buzz around the holidays started earlier this year, according to Madison Busick, an analyst for Comscore, who provided data exclusively to PRNEWS.
"It makes sense for brands to spread out [posts about holiday] shopping, so they don't have to worry about fulfilling a huge number of orders from one or two days," Busick says. "And for shoppers, there have been so many product shortages in recent years that they may be looking to buy early and make sure they get what they want."
This year, the first day US retailers (10K+ engagements) debuted posts mentioning Cyber Monday was October 11. This compares with November 16 in 2021, November 20 in 2020 and November 22 in 2019.
Consumer engagement, or actions, is the sum of shares, likes and comments from social posts.
Keeping it Simple on Instagram
Perhaps not surprisingly, on Instagram, jewelry and beauty brands saw the most engagement. Dior had the highest number of actions–averaging 85K per post for its 20 pieces of content. Yet with only 7 pieces of content, Starbucks saw the highest efficiency on the platform, averaging 119K actions per post.
While many brands partnered with influencers or celebrities for their posts, Starbucks kept it simple, offering posts featuring fan favorite holiday-themed drinks.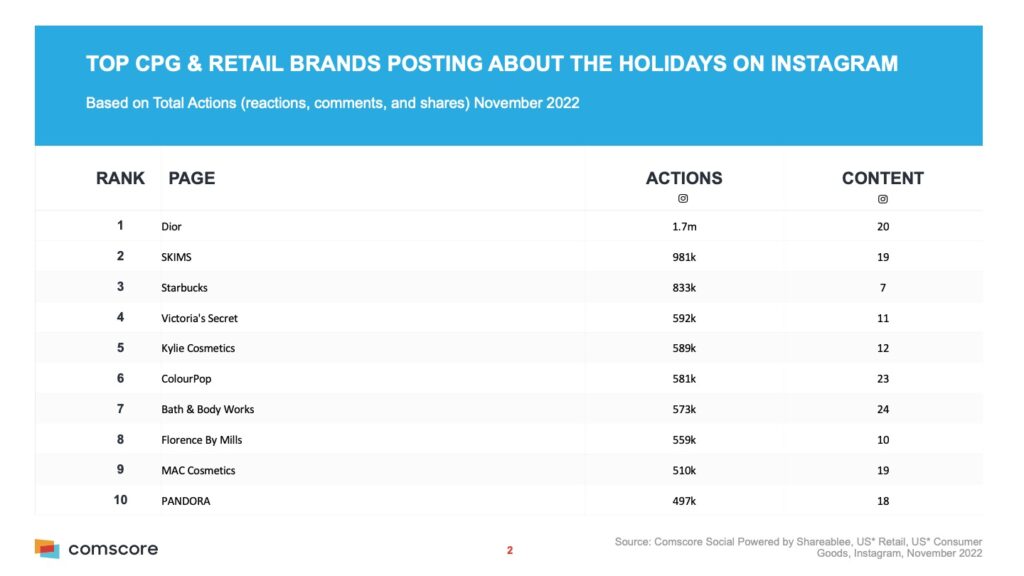 A Mixed Bag on Facebook
Over on Facebook, there was a wider range of product categories highlighted in the top ten. Ollie's Bargain Outlet and The Bradford Exchange saw 77K total actions each. Yet with only 15 pieces of content, Ollie's had nearly twice the efficiency of Bradford, which posted 29 times.
Despite this, Eagle Brand Sweetened Condensed Milk was the most efficient, with an average of 10.5K actions on its four pieces of content. Again, simplicity was key. Its posts featured images of holiday treats using its product in recipes.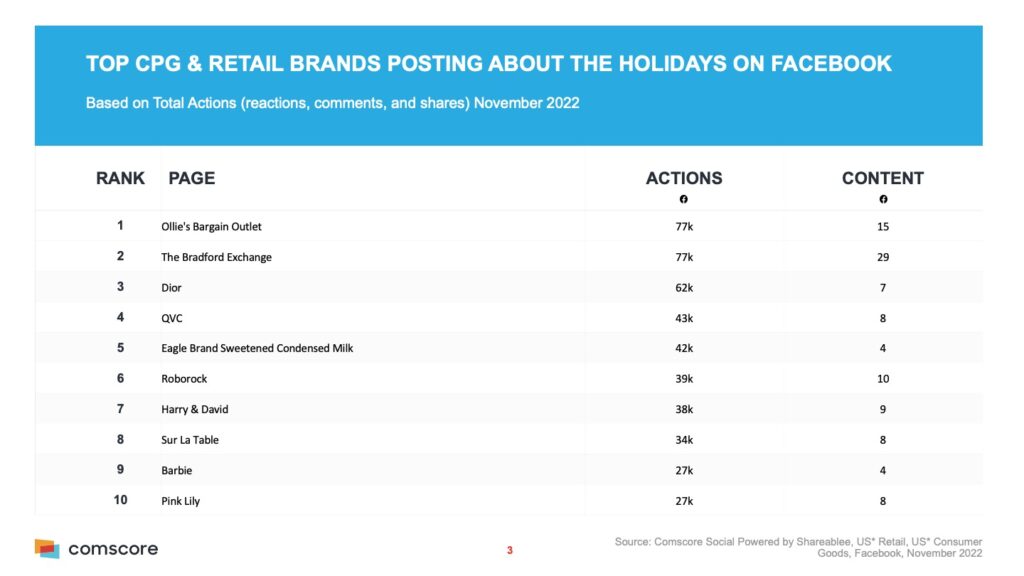 TikTok: Retailers and Beauty Brands
On TikTok, Dunkin' Donuts was an exception, employing user-generated content posts to break into the top 10 as a food brand. All the rest were retailers or beauty brands. Amazon averaged the most views, showcasing a wide range of content, included a minute-long ad with mixed reviews in the comments.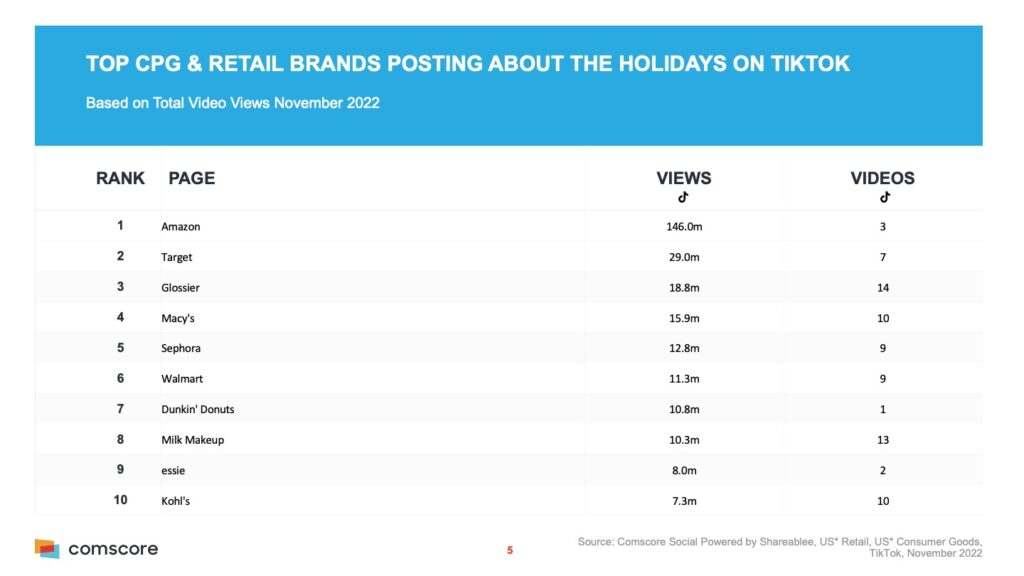 Trolling on Twitter
Again, few surprises with the top product categories in holiday Twitter posts. Beauty brands and gaming-related brands topped the lists.
What is surprising, though, is ULTA Beauty's sole post, which trolls Ticketmaster's Taylor Swift fiasco. ULTA posted simply: "You know what sale hasn't been cancelled? Our Black Friday sale. @Ticketmaster."