PR News honored its 2015 Nonprofit PR Awards winners and honorable mentions at its annual Nonprofit PR Awards Luncheon on March 12, 2015. The event honored top nonprofit PR campaigns of the year, the smartest communications initiatives and the people behind them. Also honored at the event were the 2015 CSR Awards.
2015 Nonprofit PR Awards –
Winners and Honorable Mentions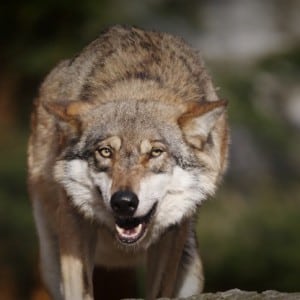 Co-Winner: Illinois Policy Action - Defending Illinois' fair, flat tax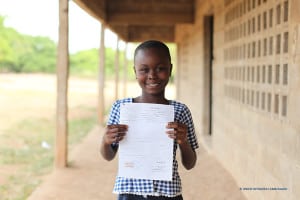 Co-Winner: United Nations Foundation, Girl Up Campaign - Girls Count Act
Honorable Mentions:
Boys & Girls Clubs of America - Great Futures Campaign

Havas Worldwide Paris - The Airfood Project

The National Alliance on Mental Illness - NAMI #Act4MentalHealth Campaign

NSF International - Campaign for Safer Supplements

Prospectors & Developers Association of Canada (PDAC) - Hosting the World's Mineral Industry and Canada's Elected Representatives

Weber Shandwick on behalf of Siemens - The Baton Pass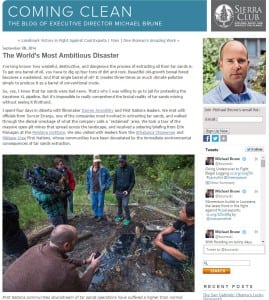 Winner: Sierra Club - Coming Clean
Honorable Mention:
Illinois Policy Institute - "Dewonked"

Co-Winner: Foundation for Advancing Alcohol Responsibility - Formerly The Century Council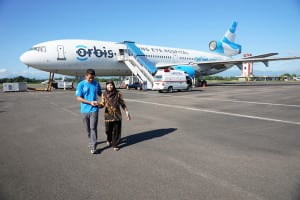 Co-Winner: Orbis International
Honorable Mentions:
ICSC

Imprenta Communications Group, Inc. – On Lok Lifeways

King Media and the Greater Lansing Housing Coalition – ICE 5-Year and Affordable Housing Plan

US Chamber Institute for Legal Reform – Restoring Balance. Ensuring Justice: A Re-Branding for Effective Change
Winner: UN Foundation - Walgreens
Honorable Mentions:
ASPIRE Communications - Cell Phones for Soldiers and AT&T Provide a Lifeline for America's Bravest

Discovery Education - Manufacture Your Future

DoSomething.org - Sprint

Weber Shandwick - Prudential and the Special Olympics 2014 USA Games

Weber Shandwick on behalf of Siemens - The Baton Pass
Winner: Copacino+Fujikado - The Wing Luke Museum of the Asian Pacific American Experience Asks: Do You Know Bruce?
Honorable Mentions:
American Society of Clinical Oncology - 2014 ASCO Annual Meeting Press Program

Child Care Resource Center - 5th Annual Laps4Literacy Event

Henson Consulting - Navy Pier Announces $20 Million Legacy Gift

The TASC Group - Athlete Ally's and All Out's Principle 6 Campaign

United Nations Foundation - Social Good Summit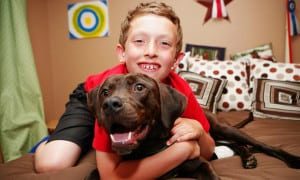 Co-Winner: Golin on behalf of PetSmart Charities – The Journey Home: A Rescue Waggin' Story
Co-Winner: The Zeno Group - The Allstate Foundation's Purple Purse
Honorable Mentions:
EngenderHealth – Expanding access to international family planning

High10 Media  - Deaf Film Camp

King Media and the Greater Lansing Housing Coalition - ICE 5-Year Fair and Affordable Housing Plan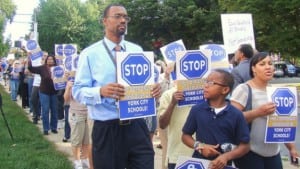 Winner: National Education Association - Students Before Profits: The fight against corporate education reform in York, PA and nationwide
Honorable Mentions:
American Institute of CPAs - Costs of Summer

Gordon and Betty Moore Foundation and Tartaglia Communications - SPARK: Promoting a New Science Competition

The Hauser Group - Fair Saint Louis 2014

Henson Consulting - Destination Solar System Launches at Adler Planetarium

International Justice Mission - The Locust Effect

The National Audubon Society - Audubon's Birds and Climate Change Report

Partnership for Drug-Free Kids – National Study: Teens Report Higher Use of Performance Enhancing Substances

Porter Novelli - Center for Civil and Human Rights Opening Day Celebration Atlanta

The Zeno Group – The Allstate Foundation's Purple Purse
Winner: The Allstate Foundation and Points of Light - Disaster Preparedness Kit-Building Events
Honorable Mentions:
GroundFloor Media - Establishing ColoradoUnited as the Brand and Voice of Colorado's Recovery from the 2013 Floods

Singer Associates, Inc. – Children's Hospital Oakland
Co-Winner: FleishmanHillard - The St. Baldrick's Foundation 
Co-Winner: Meet Minneapolis - I Want to Marry You in Minneapolis 
Honorable Mentions:
allen & gerritsen - Allegheny College Prize for Civility in Public Life

ASPIRE Communications - ASPIRE Races to the Rescue of Rescue Ranch

Brevard Public Schools - Financial Facts Informational Campaign

Denha Media Group - Detroit's Loyola High School: A Plea to Pope Francis

Harden Communications Partners - East Bay Vintners Alliance: Urban Wine Xperience

United Nations Foundation, Girl Up Campaign - #GIRLHERO campaign

Weber Shandwick with Reboot - Taking a Tech Detox: Nat'l Day of Unplugging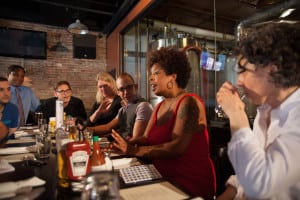 Winner: Jasculca Terman Strategic Communications - The Chicago Community Trust 
Honorable Mentions:
Finn Partners on behalf of the D.C. Justice Grant Administration - "Show Up, Stand Out"

Midpeninsula Regional Open Space District - Vision Plan: Imagine the Future of Open Space

Singer Associates, Inc. - City of San Bruno
Winner: The TASC Group - Athlete Ally's and All Out's Principle 6 Campaign 
Honorable Mentions:
American Speech-Language-Hearing Association - Identify the Signs of Communication Disorders

Home Front Communications - Buckle Up for Life: It's time we all get it right

Home Front Communications - See Tracks? Think Train! "It's No Contest" Campaign

Imprenta Communications Group, Inc. - Wage Theft: Public Education
Co-Winner: American Society of Clinical Oncology - The State of Cancer Care in America: 2014
Co-Winner: Pioneer Human Services
Honorable Mentions:
Compassion International - Compassion Magazine

Cultural Vistas - We Are Cultural Vistas, 2013 Annual Report

Nexus – Cornerstone Magazine

Reputation Architects - Enhancing Lives, Transforming Care: ArchCare 2013 Report to Stakeholders
Co-Winner: JPA Health Communications - Melanoma Research Foundation: #GetNaked
Co-Winner: Pets Add Life - American Pet Products Association's Non-Profit Campaign
Honorable Mentions:
American Heart Association - EmpowerMEnt Challenge

EngenderHealth - Expanding Access To International Family Planning

The New York Public Library - #ireadeverywhere

Shriners Hospitals for Children - Fezzy Gets His Name

United Nations Foundation - MDG500 campaign

United Nations Foundation, Shot@Life - Blogust campaign

Weill Cornell Medical College - "A Virtual Graduation" the Launch of Weill Cornell's Instagram Platform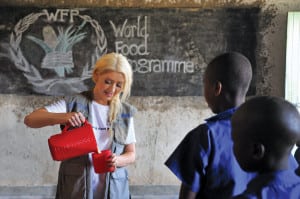 Winner: Weber Shandwick and Yum! Brands - World Hunger Relief 
Honorable Mentions:
The Allstate Foundation: #GetThereSafe - The Zeno Group

Dosomething.org – H&M

Imprenta Communications Group, Inc. - Ethiopia Health Aid

Mediators Private Limited - OUP Antipiracy Awareness Campaign

Shriners Hospitals for Children - On Track to a Safe Summer

The TASC Group -Athlete Ally's and All Out's Principle 6 Campaign

The Zeno Group - Allstate Foundation Purple Purse
Co-Winner: EngenderHealth - Expanding Access to International Family Planning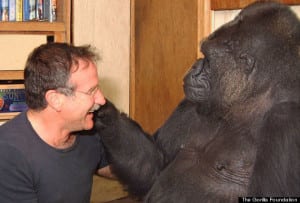 Co-Winner: Singer Associates - The Gorilla Foundation
Honorable Mentions:
AXON: National Hemophilia Foundation - What Schools Should Know: Having a Student with a Bleeding Disorder Video

Reputation Architects Inc. – Transforming Lives: ArchCare 2014 Gala Fundraising Video

Virginia G. Piper Charitable Trust – Encore Prizes for Exceptional Organizations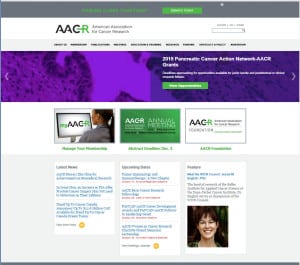 Winner: American Association for Cancer Research
Honorable Mentions:
Alcoa Foundation / Discovery Education - Manufacture Your Future

American Society of Clinical Oncology - Redesign of CancerProgress.Net for ASCO's 50th Anniversary

National Association for Music Education - Broader Minded: Think Beyond the Bubbles

Orbis International
Winner: United Nations Foundation - Connecting you and the UN
Honorable Mentions:
ASCD - Communications Team

Shriners Hospitals for Children

Small Business Majority - Communications Team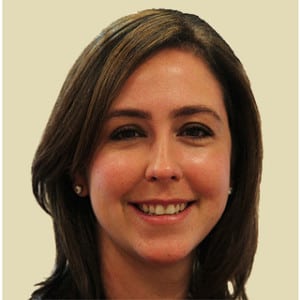 Winner: Angela Peluso – Verizon Foundation