PR Agencies
November 27th, 2023 by
PRNEWS
Our fourth annual Agency Elite Top 100, highlighting the industry's most innovative PR, marketing and communications firms in the business.
January 19th, 2023 by
Seth Arenstein
In spite of business taking it on the chin for bungling PR crises, among other things, it tops Edelman's 2023 Trust Barometer. Tonya Ries, who oversees the Edelman Trust Barometer, was our special guest on PRNEWS Live.
December 5th, 2022 by
Nicole Schuman
Smaller agencies may be frozen out of business, especially if major brands seek terms similar to those of Keurig Dr Pepper. 
October 19th, 2022 by
Stacey Federoff
Which is scarier? Nights lurking around a haunted house as a Zombie Pickle or spending days pitching media at a PR firm? In time for Halloween, our writer finds similarities between the two.
September 12th, 2022 by
Arthur Solomon
PR is founded on a collection of concepts. Many are included in school and college textbooks. Here are some you won't find in many texts.
June 23rd, 2022 by
Nicole Schuman
Greenpeace activists acknowledged the climate hypocrisy at Cannes, where many ad and PR agencies continue to work with fossil fuel clients.
October 28th, 2021 by
PRNEWS
The 2022 Agency Elite Top 100 is finally here! And, to celebrate the most innovative PR and communications firms in the business, we're bringing you Q&A's from the best and brightest. Next in our spotlight… Continued
October 19th, 2021 by
Seth Arenstein
The PR world lost an icon when David Finn passed, aged 100. Finn made it more difficult to discern if PR is more art than science.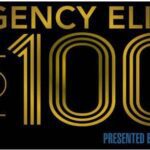 August 17th, 2021 by
PRNEWS
The list is designed to demonstrate the wide range of industry specializations and core capabilities that public relation encompasses. This year's list highlights firms of all sizes, of all ages (our oldest agency having been founded in 1946; our youngest in 2020), in all regions of the country.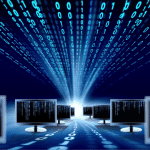 September 1st, 2020 by
Robert Kelner, Brian Smith and Alexandra Langton
Many PR firms, media companies and advertising agencies have noticed the Department of Justice (DOJ) increasingly is targeting these sectors for enforcement under the Foreign Agents Registration Act (FARA). A trio of attorneys tells communicators what they need to know about this statute.