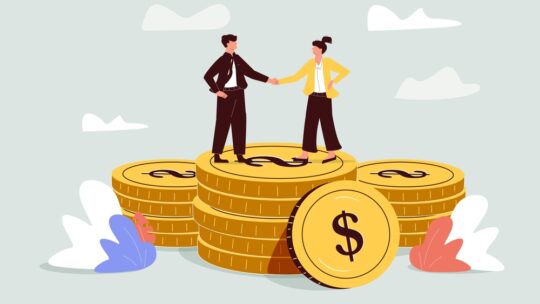 Last week news surfaced that Keurig Dr Pepper's (KDP) search for a U.S. PR firm included a request for agencies to accept 360-day payment terms. This would allow KDP to withhold payment for work for almost an entire year after completion. Outrage rippled throughout the PR industry. 
VoxComm, an organization providing a global voice for agencies, responded Nov. 29, condemning KDP.
"This is an egregious display of corporate bullying...agencies [especially smaller ones] are not banks and simply cannot be expected to finance a client's marketing budget," said Scott Knox, director of VoxComm and president & CEO of the Institute of Canadian Agencies, in the statement.
"Keurig Dr Pepper's website publicly states a commitment to equality. How does asking a business a fraction of the size of theirs to bankroll marketing activity for a year create a culture of equality?" Knox continues. "There will be agencies owned by people of colour, LGBTQ+ and other diverse creatives that, because of the inequity that already exists in business, will never be able to afford to adhere to 360-day payment terms." 
In talks with VoxComm, KDP confirmed "it would not change the direction of this review and felt confident in its partnership arrangements and processes," according to the Nov. 29 statement.
Will Others Follow?
KDP's request may pose a concern, especially at a time of financial unease and looming recession. Should other large companies follow in KDP's wake, it's assumed agencies with limited reserves could be squeezed out of potential work.
Fortunately, most PR professionals PRNEWS spoke with for this story do not see the 360-day arrangement trending. For instance, Jennifer Risi, founder & president, The Sway Effect, says the 360 "seems like an outlier." Risi says she'd be "shocked" to see other brands follow suit. The terms don't "align with the majority of companies' CSR and ethical business practices."
In addition, what are seen as onerous terms put companies who demand them in a bad light, resulting in negative articles in the trades.
On the other hand, Grace Keeling, co-founder, Made By Giants, says while KDP's terms are extreme, they're more a matter of degree. 
"Procurement teams are squeezing agencies across the board and asking for bigger terms over and above 90 days," she says. 
Keeling mentions the United Kingdom's voluntary Prompt Payment Code, which encourages remittance in 30 to 60 days. Anything longer "needs further discussion, as it would put PR agencies, particularly smaller ones, in more vulnerable cashflow positions," Keeling says.  
PR's Response 
Risi believes agencies should fight back, for their own good and the industry's health. "It's not good for business for anyone," she says. "If there's an agency willing to take these terms, it sets a bad precedent for the industry overall."
This type of request damages the agency review process, she argues.  "With a 360-day payment term, the focus is now on the cheapest versus the best agency," Risi says. "Agencies that respond to RFPs like this are not only being shortsighted, as this will strain internal resources like talent, but the relationship is likely to be short-lived."
Mutual R-E-S-P-E-C-T
Egregious terms can set the tone for a project, disrupting what should be a healthy partnership. Instead, Keeling urges agencies should consider what they are worth.
"Respect is a critical [but often underrated] ingredient for doing great business together," she says. "If a potential client disagrees with respectful terms, you need to ask yourself: 'Is this organization worth working with? Do they respect us as a business?' If the answer is no, walk away."
Brian Hart, founder and president, Flackable, agrees. He questions "the quality of any agency" engaging in "such a biased contract structure." The 360-day ask is a "huge red flag," he adds.
Instead, Hart urges PR agencies and potential business partners negotiate fair and transparent rates and payment terms at the outset. "Lopsided contracts never end well," he says. 
In addition, PR pros should "be skeptical" when a prospect seeks "lower initial rates for the promise of cash, referrals or other favors in the future. If they're not willing to pay a fair rate from the start, it's unlikely they will in the future."
Hart's advice is blunt when a PR firm receives a lopsided request. "It doesn't deserve a response."
Nicole Schuman is senior editor for PRNEWS. Follow her @buffalogal