Career Advice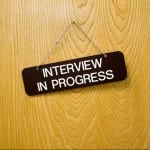 April 11th, 2013 by
Matthew Schwartz
The questions could be a guidepost for PR managers (and job candidates) on how to drive more efficiency for communications.
December 12th, 2012 by
PR News Staff
As the economy slowly gets off its back, PR pros may need to dust off their interviewing skills.
September 27th, 2012 by
jgelberg
You're looking for a job in PR. If you can't pitch yourself with a great resume, you're looking for a job in the wrong field.