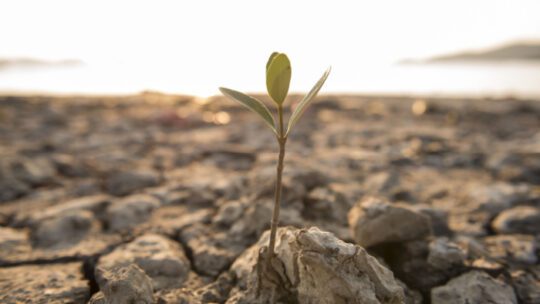 A decade ago, if someone said the world would experience a global pandemic, I never would have believed it. Now, more than 3 years later, there are many lessons from one of the most economically tumultuous times in recent history. We'll take these lessons into 2023, ensuring business thrives.
With recession possible, COVID-19 lingering and more opportunities for agencies, PR's focus this year will include future-proofing the business. It will be race of who can go to market the quickest, which will challenge how PR firms work as they seek a competitive edge.
We're moving away from larger agencies dominating B2C and household-name clients and agency-of-record opportunities. The field is flooded with smaller, more diverse, specialty firms. This lets companies tap niche resources with the aim of distinguishing themselves through new and innovative thinking.
Smaller and newer agencies especially are grappling with how to ensure recession isn't an added concern. And while there are understandable issues, something that 2020 taught us is that we are much stronger and resilient than we know.
A Time for PR to Shine
A trend over the last few years is that demand for PR did not falter–it grew. As WFH increased and people adjusted to new normals, brands realized they could reach new audiences through emerging platforms, like TikTok.
This is the year PR pros should advocate for the profession, defending its value even during economic uncertainty. It's time to reinforce that external and internal communication are integral parts of a business. Showcase PR's value in reaching business objectives and that it's not simply a nice-to-have item.
Nothing is more important than a strong reputation and positive brand awareness. As COVID-19 taught us, companies finally are understanding PR's importance. Be the PR strategist who helps influence the bottom line and demonstrates impact through communication results.
Double Down on DEI
Following the social uprising of 2020 sparked by the murder of George Floyd, companies were faced with hard truths on DEI. As a result, some companies were intentional. They pledged $50 billion toward racial equity initiatives, and as of 2021, only $250 million was spent and committed.
There is still a long way to go in this area. PR agencies should avoid losing momentum, but rather lean into it. What we do now, away from the news headlines, will enable us to continue to transform our industry.
These will pay off in the long run:
continuing expansion of partnerships that reflect inclusivity
making unconventional hires
seeking unexpected ways of bringing diversity to those you represent, like partnering with HBCUs
pushing companies you represent to create programs that use a DEI lens
Flexibility is Vital 
Sit with your senior team and examine everything. Review costs, but understand that budget cuts may not be needed. They are a short-term fix that could lead to long-term decline. Instead:
Examine Rosters:  Review services you provide and consider what else might benefit those you represent. Consider customer needs and how you must evolve to meet them.
Diversify:  Explore additional industries and vertical markets. A diverse portfolio affords you an opportunity to pivot business strategies and focus areas, especially during economic uncertainty.
Invest in Talent/Training:  It is an ideal moment for supporting employee growth. Showing that employees are cared for in times of uncertainty will reap long-term benefits, such as retention. Evaluate employees' roles. Are they thriving? Should their responsibilities shift?
We've experienced economic challenges. My hope is we'll find that we turned external challenges into unanticipated opportunities. There's no doubt that we're in uncharted territory. So, get ready for an exhilarating year.
Jennifer Risi is founder and president of The Sway Effect
[Editor's Note: The writer's views do not necessarily reflect those of PRNEWS. We invite opposing essays from readers.]