Crisis Insider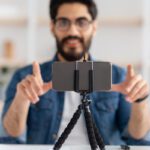 May 18th, 2022 by
Seth Arenstein
How Avid handled a crisis–promptly, simply, inclusively and authentically–is a compelling story from which communicators can learn.
May 18th, 2022 by
Seth Arenstein
Some PR crises spring from bad facts, elements in a situation that are difficult to deny. We examine how they influenced two crises.
May 17th, 2022 by
Seth Arenstein
This month's terms to know include Mega Power Frunk and Strive.
May 17th, 2022 by
Brett Bruen
The friends and relationships needed during a PR crisis often are far different from the partnerships you focus on when operating at normal times. Often, the individuals and institutions that are best positioned to provide support when you have problems are quite different from those you and your company engage with on a day-to-day basis. The problem is most companies not only fail to build those bridges, but they also do not even know who these entities are or where to start.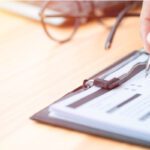 May 17th, 2022 by
Deborah Hileman
There is no shortage of PR pros and pundits offering advice about how companies should respond to controversial social issues. Company executives ask whether or not to take a public position. If so, should they speak proactively or only in response to media inquiries? Or, should they discuss an issue internally only, with employees?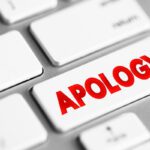 May 16th, 2022 by
Seth Arenstein
Too often, what many perceive as the end of a PR crisis, the apology, seems formulaic. The company or person admits they've done something wrong, issues an apology and all is forgiven. We discuss whether an apology remains important in PR crisis work with Nicki Gibbs, chief strategy officer, Beehive Strategic Communication, and Dr. Kerry O'Grady, faculty director and associate professor, Georgetown University School of Continuing Education.
February 15th, 2022 by
Seth Arenstein
A strong reputation can be a useful defense during a PR crisis. But can we manage reputation? Yes, say ReputationDividend and Signal AI, among others. Yet, as you will see, reputation measurement is not without hurdles.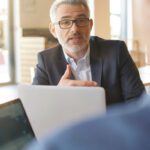 February 15th, 2022 by
Seth Arenstein
This edition's dialogue looks at post-crisis debriefs. Our dialoguers April Margulies, founder, Trust Relations, and Thomas Graham, president, Crosswind Media & Public Relations, tell us it's often a chore to schedule post-crisis sessions.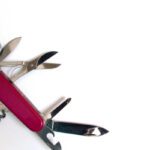 February 15th, 2022 by
Nicole Schuman
While broad-ranging crisis tools sound like an ideal solution, some crisis pros say they're years away. It will take time for tech to catch up with crisis needs.
February 15th, 2022 by
Seth Arenstein
In this month's buzz box, we look at the terms "trust" and "deadnaming."