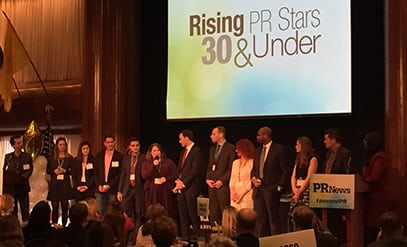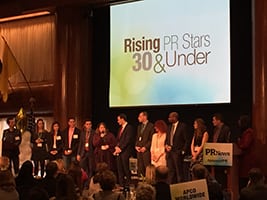 PR News honored the budding leaders of PR at its 2015 Rising PR Stars 30 & Under awards luncheon at the National Press Club in Washington, D.C. on December 9, 2015. The event recognized the passionate young professionals who day in and day out are making communications matter in the marketplace.
Also recognized were the 2015 PR People Award winners and the Top Places to Work in PR in 2015.
Read all about the 2015 Rising PR Stars.
Agency
Corporations & Associations