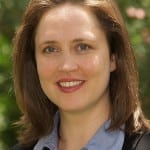 Although there has been a lot of talk about the adoption of the Barcelona Principles in the public relations community over the past few years, there has been very little detail reported about the voluntary standards that the industry is adopting to put these principles into action. The Barcelona Principles (www.instituteforpr.org), while laudable, are only a nice thought without the standards to back them up.
Standards go beyond mere principles to provide a set of definitions, metrics, processes, protocols and guidelines for communications measurement. According to David Geddes, managing director of Geddes Analytics, and chair of the Coalition for Public Relations Research Standards, "Some of the best thinkers in the industry have developed these standards—and there are others being prepared—that are all available at no cost."
He added: "The task for the practitioner is to identify the points at which to measure in each specific campaign, select the appropriate metrics, and then to use the specific standards as a rulebook for how to measure."
The coalition also has developed a Dictionary of Public Relations Measurement and Research (http://ow.ly/zsBja). The definitions used throughout the standards documents and this article can be found in this document.
WHY STANDARDS?
Standards should allow us to share a common language about measurement. They should make it obvious when false measurement approaches are suggested, such as Advertising Value Equivalencies (AVEs), multipliers or inflated counting techniques, including newswire distributions in media results and other creative (although ineffective) uses of ROI.
According to the coalition, measurement standards are now available in four main areas. They are:
• Traditional Media Measurement
• Return on Investment (ROI)
• Digital and Social Media Measurement
• Communications Lifecycle (awareness, knowledge, intent, preference, and advocacy)
These standards will go through several steps before they are ready to be adopted by the industry. Before they are approved, interim standards are tested by researchers to ensure they hold up under scrutiny.
MAJOR STEP
The standard for traditional media measurement took a giant step forward earlier this year in the publication of the study, "Examination of the Validity, Reliability, and Best Practices Related to the Proposed Standards for Traditional Media" by Marianne Eisenmann, who is in charge of the research division at Chandler Chico Companies, Julie O'Neil, associate professor of PR and communications at TCU, and Geddes.
This study tested the validity of the interim standard for traditional media analysis. It includes best practices for coding media mentions and outlines standard definitions for traditional media analysis. Items in the study were coded for sentiment, item type, quality of the item, prominence, media type, other company or brand mentions, overall citizenship, and corporate reputational messages, among other measures.
The reliability of the coding was tested and a codebook was developed and improved, which can now be downloaded and used by the general public from the InstituteforPR.org website.
THE HURDLES
Of course, the problem with voluntary standards is the fact that they are voluntary. It will require measurement service providers, organizations, educators, and agencies to embrace and use the standards.
The bulk of the industry can hardly agree on definitions, much less standards. Moreover, measurement service providers often lead the way for their clients with an offering of approaches and tools that can differ greatly from each other.
Communicators need to be educated to ask the right questions and ensure they have the most up-to-date approach to measuring their programs. This pressure can help to drive the adoption of standards as client organizations demand that internal teams, agencies and measurement companies use the latest measurement standards.
Organizations that want to sign a pledge to adopt new standards can visit the Institute for Public Relations website and fill out a form to be added to the list (http://ow.ly/zsWqG).
However, right now only 53 organizations have committed to voluntarily follow them. Perhaps this is because it isn't clear what these standards are, and how to apply them.
As an industry, we have done a poor job of communicating the basics of these new standards.
According to a survey conducted by PR News earlier this year, 66% of respondents said they had never heard of the Barcelona Principles.
Several things need to happen in order to turn this around. PR pros need to take the initiative to learn more about the standards and start to insist that their teams apply them in programs and campaigns. It is not enough to claim that measurement is too hard, especially as vetted standards are developed. It is time to set down proprietary interests and agree to the basics. More sophisticated measures can then be developed with a sound foundation.
Also, the coalition needs to do a much better job of presenting the standards in an easy-to-understand format. After all, this is communications research, and it should be presented with the same sophistication as the work PR executives create for their clients.
How to Pick a PR Measurement Vendor
1. Know what you want. Develop your objectives so you know what you need to measure.
2. Define your requirements. Set up a chart with your KPI requirements as columns and the potential vendors along the edge.
3. Standard measurement. Ask the provider if they have adopted industry standards of measurement. Are they using measurement approaches that have been disproved, like AVEs or similar?
4. Proprietary measures. Are they willing to tell you how index numbers are calculated or is it a black box?
5. Data ownership. Can you download data and manipulate it in Excel or other programs?
6. Data storage. Ask them how long does they keep the data on hand, one month, three months, a year, more? And how far does it go back, and for what cost?
7. Pricing model. How do they charge you for the service: Number of users, volume of data, number of accounts tracked, number of people who follow you, a combination of all three?
8. Scalability. Does the solution scale? If there is growth, will the system be able to handle it, or will you have to switch vendors?
9. Integrations. Does the measurement vendor integrate with other solutions? It is rare that you will use only one source of data for all communication measurement.
10. Training. Do they offer training and how can it be accessed, one on one, videos, a password protected website? — K.H.
CONTACT:
Kami Huyse is the founder and CEO of Zoetica Media, a public relations and social media strategy agency. Contact her on Twitter at @kamichat, via email at kami@zoeticamedia.com, or via phone at 713.568.5750.  
This article originally appeared in the July 28, 2014 issue of PR News. Read more subscriber-only content by becoming a PR News subscriber today.