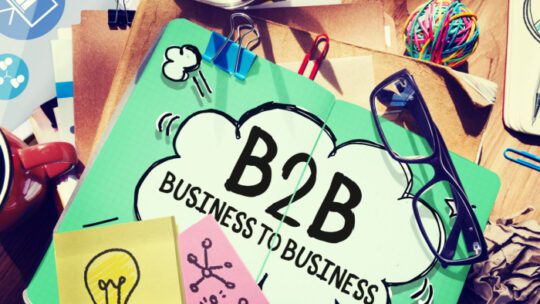 With social media flooded with influencer campaigns for beauty products, fashion, and toys, you'd be forgiven for assuming that influencer marketing is reserved for consumer brands. However, there's a 'real world' side to influencer marketing, which is potentially game-changing for B2B businesses. Influencers are everywhere, in every sector, and there's a huge untapped potential in B2B audiences.
Take an Audience-First Approach
Understanding your target audience is crucial for all marketing activity, and influencer partnerships are no exception. Before anything else, consider your audience. Where are they searching for answers? Who influences their decisions at work and at home? Who are they engaging with and following online?
Having a deep understanding of your audience will put you in the best possible position to make an informed decision on which influencers will resonate best with them.
Small B2B Influencers
Micro influencers—influencers with under 100,000 followers—have audiences who are 60% more engaged than those with a huge following. This demonstrates that these individuals are considered as more trustworthy, which, in turn, makes their audience more likely to listen to their advice and value their opinions. This makes them a great option for building brand trust among a target group of people.
When it comes to finding smaller influencers, you want to select someone who understands how your audience thinks, feels and acts. So, what better place to start than your own customer base?
To identify a potential ambassador, consider who your 'super' customers are. If these customers are up for it, you could ask them to write a guest blog, record a video or join a podcast, for instance.
With mainstream influencers seeming to be increasingly out of touch, authenticity is valued now more than ever. So, messages from real, relatable people are a strong way to communicate a message and benefit from perceived endorsement from a reliable source.
Large B2B Influencers
While the tide may be turning on the 'Molly Mae' era, with huge influencers sparking criticism for being inauthentic, larger influencers can still be a good opportunity to grow your brand, if carefully selected.
If you're looking to reach a new audience, target a new market, or change brand perception, larger influencers are a useful tool. They're great for gaining exposure for your brand and broadening reach.
To find a larger influencer who's a good fit for your brand, look at who your audience is listening to (podcasts), engaging with (social media), asking questions to (bloggers and authors), and connecting with in person (speakers, hosts, and guests at industry events). You could also explore existing industry thought leaders and media spokespeople as well as academics and researchers.
Five Top Tips
Build ongoing partnerships with influencers. Long-term relationships will be more effective.
Listen to their ideas on strategy—they're the experts on connecting with their audience!
Treat the relationship like a brand asset and maximize it wherever possible.
Involve them in product testing.
Find out what works, then repeat!
Sarah Evans is the head of digital PR at Energy PR.