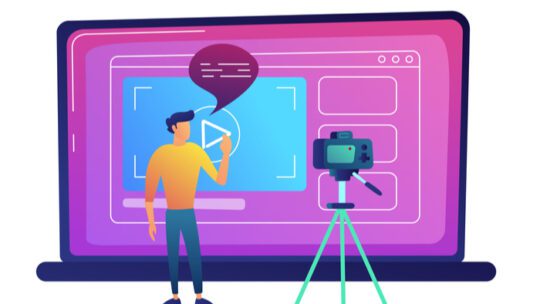 Whereas the term influencer was once the word du jour, communicators are noticing a shift. Where influencer once dominated, you find the word creator appearing in strategy discussions and TikTok bios.
Influencer marketing is no longer just about paying a celebrity to promote products. Instead, social media has given rise to the creator economy and the 'solopreneur,' which encompasses influencers, as well as bloggers, musicians, course instructors, photographers, videographers–really anyone creating content and uploading it to social media (and ideally, monetizing it).
Creator or Influencer?
For communicators, this means asking significant questions when deciding on including a creator or an influencer in a campaign strategy.
"Although categories have started to blur most recently, communicators have many considerations when it comes to working with influencers and creators," says Priscila Martinez, founder and CEO of The Brand Agency.
For example, Martinez says it's standard when assessing an influencer to look at their engagement, impressions and conversion rate. On the other hand, aesthetic and creativity mean more than hard numbers when evaluating a creator.
"Communicators need to watch out for a few landmines when choosing to engage a creator over an influencer," Martinez says. For instance, you may need to explain the differences to clients.
Also important is how you approach a creator as opposed to an influencer.
Keith Dorsey, CEO of Young Guns Entertainment, a talent management firm, agrees. "The angle you approach [influencers and creators]...should be different...[Creators] produce their content," he says. So, organizations seeking creators typically "look for a more in-depth creative feedback, such as editing, using music, sketch, dance...Standard influencers would be expected to [produce] a standard simple photo with a caption or a one-shot review video."
And the communicator should clearly explain this difference to stakeholders. "That the individual creator is being engaged to produce content that can be enjoyed and amplified by the brand's audience," Martinez says. "You can't compare ROI in both categories as 'apples to apples'—creators will focus on beautiful and engaging content, while influencers understand the game is about conversion and impressions."
It's important for communicators to do their research when searching for a creator. Similar to influencers, creators should post about a brand only when it fits into their persona and lifestyle, advises Ali Fazal, VP of marketing at GRIN, a creator management platform.
"Before partnering with a creator, brands must make sure [the creator]...would actually use that product in their real life....A celebrity without kids posting about a diaper bag seems ridiculous, and someone pregnant sharing a post about tummy flattening is disingenuous. These show that the relationships are all based on money, not messaging, and will turn off customers and followers," Fazal says.
Reasons for Shift
While digital screen time seems to climb with every new iPhone, Google Pixel or Samsung Galaxy release, pandemic sheltering in place also contributed to an increase in time spent with devices—one hour more each day, according to eMarketer's latest time spent forecast from Insider Intelligence.
The data show U.S. adults' time spent on social media increased nine minutes from 2019 to 2020, while digital video time increased 27 minutes year-over-year.
"Globally, people spend an average of 145 minutes a day on social media," adds John Sheldon, chief marketing officer at SmileDirectClub. "That equates to watching 580 :15 ads — that's a lot of content consumption! Brands need to augment their marketing efforts on social media with…content creators who can help satiate the constant desire for fresh content."
But it's not just about the amount of content; quality matters, too.
The popularity of clever micro-content through platforms like Snapchat, TikTok and Instagram Reels has elevated expectations for creative content tied to cultural moments and trends. Micro-content, usually not more than 60 seconds in length, can satisfy shortened attention spans as well as deliver entertainment value. And much like traditional influencer posts, brands notice the popularity.
"Consumer attention has changed," Fazal says. "Everyone can take beautiful photos now, and mobile is no longer new…consumers are looking for authentic engagement with people."
Martinez says organizations that want to stretch budgets may benefit from micro-content strategies.
"Micro-content sacrifices timely editing, but it more than makes up for it with engaging narratives," she says. "The good news is that because micro-content doesn't drain resources, creators are able to easily pump out more and more until they produce a piece that resonates with a broad audience."
"People want to be entertained while being sold," adds Dorsey. "The creator culture is rising because it gives all people a level playing ground to express how they feel, share information, make you laugh, dance, or show their personalities, which gives them a good chance to grow a huge audience."
Dorsey would know; his creators have gotten notice from big business and are working with entities such as the Atlanta Hawks of the NBA and Fortune 500 companies including Amazon.
Dorsey even manages two creator houses in Atlanta. Groups of young creators live and work together to build fun, original social media content. Dorsey's group has worked with Monster Energy drinks and LIFEWTR (Pepsi) to create successful (more than 100,000 views) TikTok content.
Impact on Social Media
Social media platforms have dealt with plenty of crises. These include platforms' responsibility for spreading disinformation and their role in harboring safe spaces for those who incite public disarray or harm. However, creator content has emerged as a bright spot and social media companies are taking notice.
"Big social platforms such as Instagram, TikTok, Facebook, Twitter, Snapchat and LinkedIn are putting a lot of effort into supporting the content creators and investing in them because they now see it's content creators who keep these platforms alive and thriving," Dorsey says. "With no content, there is no community, and with no community there is no business for them."
With this in mind, Dorsey believes the vetting process is critical. "Long-term relationships are super important, not just for the creators, but for their fanbase as well. Their fans/followers know when something is a promotional post. But if they see multiple posts, they will be more likely to engage."
Twitter now has a newsletter for creators and offers best practices and tips. Instagram features a Creator Account and provides guidance on how to "get paid for the work you do for your community." TikTok features a Creator Marketplace for brands to explore. Snapchat launched a Creator Hub that helps users "get rewarded for creating awesome content."
One platform that may slip people's minds, but actually serves as a natural fit for creators is LinkedIn, which recently launched a Creator Accelerator Program, a 10-week incubator-style effort. Select applicants receive coaching, recognition and resources, as well as a $15,000 grant to help bring their ideas to life.
And while many think of LinkedIn only as a networking platform for careers, it offers creators an opportunity to share their passions.
One example is Kat Norton, also known as Miss Excel. Norton launched Miss Excel in June 2020. She's grown a community of 500,000+ followers on TikTok and Instagram through viral Excel trick videos.
"No matter your company's focus, there are creators who are well-known within your industry, and their voice means a lot to your potential customers,"says ​​Callie Schweitzer, global creator programs lead at LinkedIn.
Impact on Business and the Future of Work
The pandemic also caused a shift in the way we work and the meaning of work. People realized the preciousness of their time, and how they can flexibly fit work to intertwine with their lifestyle. The growth of the creator economy is another nod to that trend, Schweitzer says.
People "are moving toward jobs that give them more flexibility... [and] more control over the types of work they do and what they're paid for it." This enables them "to tap into their passions and be themselves."
Nicole Schuman is senior editor for PRNEWS. Follow her @buffalogal