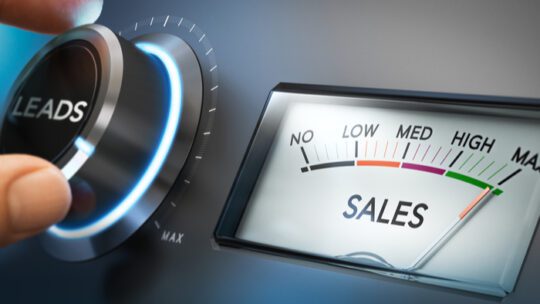 [Editor's Note: With the Social Shake-Up 2022 coming June 8-10 in Atlanta, we're giving readers and soon-to-be attendees a chance to meet this year's speakers. The Social Shake-Up (SSU) cast is composed of marketing and communication pros who manage social media strategy at top brands, from Walmart, HP, Coca-Cola and more.
Jennifer Apy, CMO, Chief Insiders, will be sharing how B2B social marketers can better utilize LinkedIn to balance engagement with conversion goals.]
LinkedIn is often referred to as the most trusted digital platform. Because of this and an ability to target and segment based on professional interests and relationships, LinkedIn has also become a primary lead gen, marketing automation and event platform for B2B sales and marketing organizations.
To use it successfully, marketers have to acknowledge why professionals are on LinkedIn. It's to grow professionally. But too often, the connection request says something like, I'd like to grow my network on LinkedIn or We create videos and content for your social programs. Want to learn how?
This approach might work, especially if the marketer is OK with a low conversion rate; after all, a handful of customers likely will respond to a direct ask.
But what if you are in a category with more limited prospects, where sales nurturing takes months? The threat of competitive displacement is real. And you don't want to burn bridges or end up in a situation where buyers roll their eyes when they hear your name.  In this case, you might want to follow a more thoughtful path.
Here are tips about messaging approaches that might have a better chance of resonating with a long-term audience.
Provide value. You wouldn't just approach someone at a cocktail party and blurt, "I see you don't have a watch; maybe you'd like to buy mine?"
Instead, make the conversation starter about the prospect's needs, not yours.  Offer an observation or pass along a compliment, and only then introduce yourself in a relevant way.
Lead with what they need. Think about what the audience needs before you consider what you want. Invitations that start with, Are you looking for new ways to reach prospects? might not be as effective as, Are you taking on new projects? Would love to connect and explore an opportunity for you.
Offer an interesting, relevant statistic. Grab attention with data. Similar to a click-bait headline, pique audience interest and deliver relevant information. 60 percent of female executives have a STEM background. Want to network with them?
For more from Apy, register for the 2022 Social Shake-Up, June 8-10, at the Renaissance Atlanta Waverly Hotel & Convention Center.