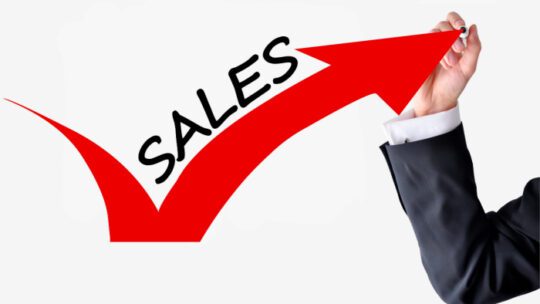 In the face of rising economic instability, communications teams must drive business objectives to preserve their budgets and demonstrate value. Advertising Value Equivalent is a largely redundant tool for proving a comms teams' success. Rather, PR and marketing efforts should be about driving brand awareness, generating leads and setting up the sales team for success.
In the B2B tech and telecoms sector, brands with a long-term vision are continuing to invest in marketing and communications despite wider economic turbulence. These brands are sharpening their focus to drive leads, support business growth and increase sales.
Don't underestimate what a solid communications strategy aligning with business objectives can achieve. Where businesses are open and honest with the comms team, they can enable them to be an invaluable resource.
When we had a client make it clear they wanted to be acquired, we adopted a mixed news-driven approach with executive brand building to create a global footprint of milestones, thought leadership and insights. We focused stories on customer value rather than company achievement to secure global coverage. Over the course of 12 months, this approach generated $11 million in leads for the business, and two years later a major brand bought the company for for $145 million.
If you want to make sure your comms team is efficiently helping to drive business objectives today, there are three core things that they should be doing.
Adopt a Hyper-Focused Approach
Targeting key verticals is one way of ensuring that a communications budget is closely aligned to business objectives. If your business sells to certain sectors, actively reach out to them in your comms strategy with a targeted content plan.
Solve Problems
Any content produced should always be filtered through the lens of whether it answers a customer's problems. If it's to be closely aligned to hitting sales targets or increasing inbound leads, it needs to address tangible issues. Speak to the sales teams to understand what pain points your product or service solves. The sales team will have invaluable material about the conversations they are having every day; tap into that.
Sweat Your Assets
Ensure your content is agile and can be repurposed across multiple channels and business segments. This will enable B2B brands to get the fastest return on their comms investment. A whitepaper can be refined into a series of blogs and used for inbound emailers and LinkedIn content. Make sure no content needs to be a standalone piece and that it can all be repurposed and refreshed over time for maximum impact.
Businesses in the B2B space face unique challenges. A strong communications team that is closely aligned to business objectives and actively pursuing a strategy to support them is the best way to drive business success. KPIs should focus on driving leads and hyper-targeted brand awareness. AVE does not deliver tangible business results.
To secure budgets and ensure that the business is robust in turbulent times, marketing and sales teams must work more closely together to drive the same goals. The brands that do this will be in the strongest position to weather any storms and accelerate business growth when conditions are more favorable.
Lucia Barbato is director and co-founder of Ilex Content Strategies.