Co-Winner: Paul Massey
Executive Vice President, Weber Shandwick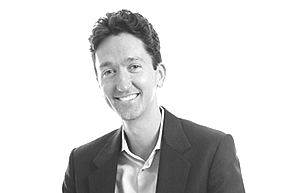 Paul Massey founded and leads Weber Shandwick's Social Impact team, a global network that builds insight-driven communications programs for corporations, nonprofits and foundations to drive engagement and tell stories with impact on CSR and pressing social issues. Massey has set a standard at Weber Shandwick for how to consistently deliver flawlessly executed, high-quality programs for major clients.
Standout work for clients in 2011-2012 included communicating Bank of America's new CSR strategy, with the goal of rebuilding trust in the bank. Managing a global outreach team, Massey's guidance on the rollout of the bank's CSR report last year drove notable media coverage and conversation—more than 1.7 million impressions.
Serving as the team lead in collaboration with Edelman, Massey spearheaded the evolution of The Pepsi Refresh Project from ideation to implementation. His team directed social and digital strategy across channels, activated program ambassadors and mobilized Pepsi's bottler network and grant recipients to tell their stories about the program's powerful impact. As a result, more than 82 million votes were generated for over 10,000 projects, and the program earned 3 billion+ audience impressions. —Scott Van Camp
Co-Winner: Jon Schwartz
Director, Integrated Marketing Communications, NASCAR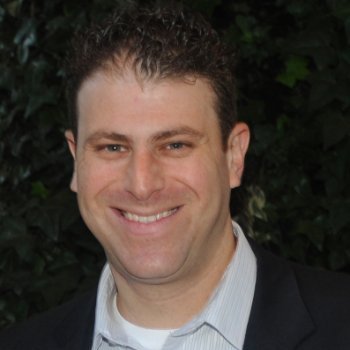 During his tenure with NASCAR, Jon Schwartz has spearheaded efforts to demonstrate and properly communicate the sport's ability to champion sustainable behavior among millions of fans and showcase how it has become a viable proving ground for green technology.
In 2011, NASCAR changed its racing fuel to Sunoco Green E15, a bio-fuel comprised of 15% ethanol. Despite having to grapple with the worst public opinion year ever for the corn ethanol industry, Schwartz dispelled myths and positively impacted consumer sentiment towards ethanol. Results included favorable pieces in The New York Times, Associated Press, MSNBC and CNN.
In addition, Schwartz went beyond the obvious and put forth a recommendation to partner with outside organizations and events to help validate the impact NASCAR was making in sustainability. Schwartz recommended that NASCAR enter into a "Memorandum of Understanding" with the Environmental Protection Agency (EPA), which provides a framework to encourage greater environmental awareness and adoption of green products and solutions with NASCAR. The agreement denotes some core areas NASCAR and the EPA will collaborate on moving forward including: E3: Economy, Energy and Environment; and Design for the Environment labeled consumer and commercial products. Both of these initiatives helped further position NASCAR as a leader in cause-related efforts.
Schwartz's advice to up-and-coming PR practitioners: "Do fewer things better," he says. "Everything counts, so make sure every communication coming from you is the most accurate, effective and positive as it can be." —Scott Van Camp


Honorable Mentions:
Sarah Coles, Senior Vice President, Ruder Finn
Lucienne Gigante, SVP Marketing, Public Relations & Community, Doral Bank
Ulviya Hasanzade, Head of Corporate Communication and Corporate Social Responsibility, Azercell Telecom
Susan Heaney, Executive Director, Corporate Responsibility, Avon