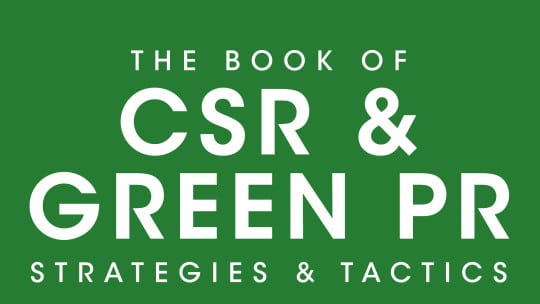 Corporate social responsibility programs are unable to have any real lifespan without the work of professional communicators. The best PR pros breathe life into CSR programs by creating  dialogues between a program's creators and a company's employees and C-suite, journalists, the public at large on digital channels and communities that stand to benefit from the program. A CSR campaign cannot be sustained without such dialogues.
Kristie Byrum, assistant professor of public relations and media law at Bloomsburg University of Pennsylvania, offers 10 tips to help CSR communicators inspire and sustain dialogues with internal and external stakeholders.
1. Research the Social Media Habits of Stakeholders Involved With Your CSR Program: By understanding the media consumption habits of all stakeholder groups, you may successfully incorporate strategies of dialogue. Conduct a social media communications audit that defines each stakeholder group and its typical social media habits.
2. Create an Inventory of CSR Communications Materials Based on Your Message Strategy: This is a back-to-basics move that allows you to articulate your key messages for each audience. Typical communications vehicles may include news releases, fact sheets, biographies, statistics and articles.
3. Plan Ahead by Creating a Calendar of Sequential CSR Correspondence: As you examine the CSR program rollout, consider the timing of communications to each stakeholder group. Through coordinated timing, you can create a synergistic effect of awareness and engagement. Establish a timeline for communication that may include daily, weekly and monthly activities to bolster conversation.
4. Use Your Personal Voice and the Corporate Voice to Convey CSR: As a PR professional, you become a facilitator of dialogue. As a thought leader, you may convey sentiments for meaningful results. By extending beyond the corporate voice, the CSR program gains personality and may promote engagement.
5. Monitor the Contemporary Environment and Seize Opportunities: A CSR campaign occurs in a dynamic landscape. Find opportunities to connect with news, trends and strategic aspects of the company's business to foster dialogue with all stakeholder groups.
6. Leverage Technology Tools: Based on your social media audit conducted at the beginning of the program, you have gained insight about technology use for your stakeholders. While preferred social media channels may remain at the foundation of your communications program, purposefully integrate emerging technologies to advance dialogues.
7. Reward Your CSR Community: As the CSR program matures, your community will emerge as a robust source of information and dialogue. You may reward your community by giving it news it can use such as articles, additional facts, CSR program updates and other content. By encouraging it to share this information in the social media environment, you will further propel engagement with your CSR program.
8. Listen to Your CSR Stakeholders and Measure Communications: Before you speak, write or engage with your community, listen and observe trends. You may utilize social media monitoring tools that will allow you to monitor sentiments regarding specific topics. The dialogue that you create will become a valuable information resource, as you will learn myths and misperceptions that exist about the CSR program, and you will discern the specific key messages resonating with stakeholders. Utilize the Barcelona Principles of PR measurement and routinely evaluate social media monitoring technologies.
9. Adapt Your CSR Program If Dialogic Efforts Fail: As you endeavor to create a CSR community, the precise timing of messages, use of communications channels and engagement with stakeholders may stall or fail. If measurement reveals sparse dialogue and the absence of community formation, it's time to devise new message approaches, identify different channels of communication and explore alternative media outlets.
10. Maintain Your Own CSR Best Practices and Repeat Success: During the campaign, conduct self-assessment, based on your social media monitoring. Evaluate honestly the success of your community building effort and itemize the sequential steps taken to create your CSR communication best practices.
This content was adapted from PR News' Book of CSR & Green PR Strategies & Tactics, Vol. 7. Learn about all of PR News' professional-level guidebooks for communicators.