PRNEWS' CSR & Green PR Guidebook captures best practices in communicating the positive relationships that organizations are building with their communities of interest.
This guidebook connects the dots between the effective communication of positive social contributions and corresponding improvements in bottom lines. For those organizations that are not driven by profits, we wanted to show how Corporate Social Responsibility can directly contribute to accomplishing mission critical objectives.
---
Overview | Chapters | Featured Companies | Samples | Buy Now
---
Overview
Dynamic corporate social responsibility (CSR) and sustainability programs are among the best ways a company can improve its reputation and influence long-term success. The benefits to business that a good CSR or green program can bring are almost incalculable. With a strong effort in both of these increasingly important areas of business, companies can engage with and improve the lives of people in their communities, employees, stakeholders and the public at large.
Creating and executing good CSR or green programs can be challenging. Engaging with your community, organization and public audience in a consistent, respectful way is crucial, especially if your CSR program deals with a sensitive or politically charged topic. Likewise, a good CSR strategy requires executing on a blueprint that integrates business goals, CSR strategies as well as clear and focused communications.
No matter how successful your CSR program is, it must have a clear vision of success that delivers real, quantifiable business results. What good is a CSR program if no one knows about it? That being said, advertising your "do good" attitude too much can come across as exploitative. Your CSR program reporting must provide facts and celebrate achievements, but it must feel genuine and forthright, too.
Increasingly, companies are focusing on green issues and sustainability concerns. The public demands that companies have resource-friendly action plans. Companies with such plans in place and that know how to communicate about them stand the best chance of long-term success. Communicating your CSR or green program is the focus of this book.
Our authors span a variety of disciplines and backgrounds—from agencies, corporations, nonprofits and academia—bringing you the latest strategies on how to create and communicate CSR and green efforts. In more than 30 articles, these experts present hard-earned wisdom on topics ranging from cause marketing to social media to human rights and philanthropy communication.
Chapters
Featured Companies
This guidebook features case studies and contributions from companies like: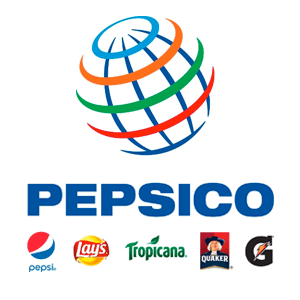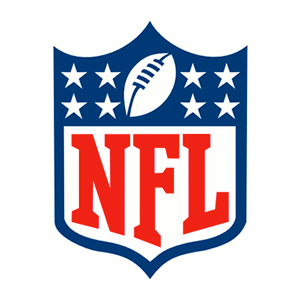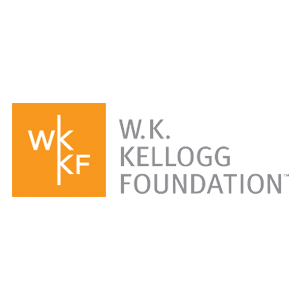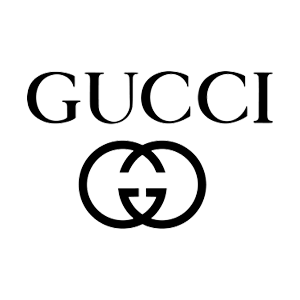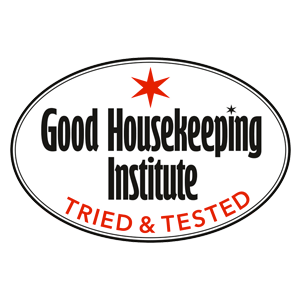 Samples
Here's a sample of some of the exclusive content in this guidebook: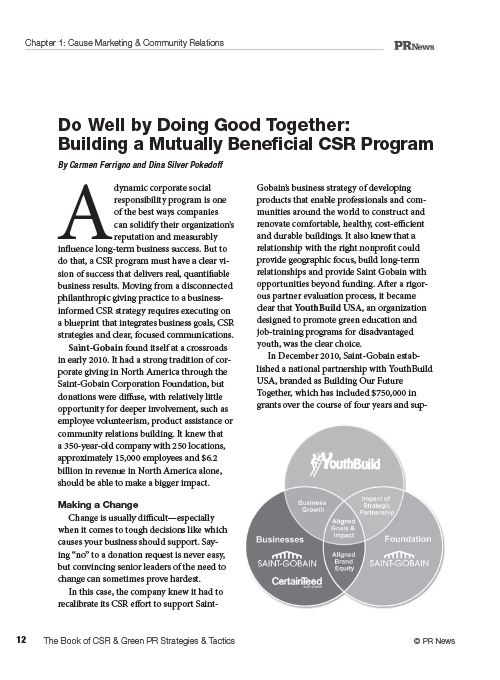 A sample article: Do Well by Doing Good Together: Building a Mutually Beneficial CSR Program By Carmen Ferrigno and Dina Silver Pokedoff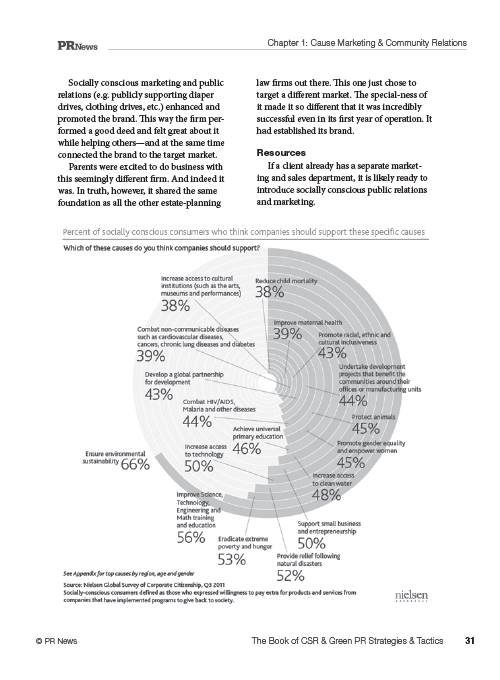 An excerpt from Doing Good to Give, Get and Get Noticed: PR in a Socially Conscious Context By Kimberly Johnson
Buy Now

If you have any questions or would like to order by phone, contact Client Services at [email protected] or (888)-707-5814. All PR News book sales are final.