It's a fair assumption that integrating PR and marketing is a good way to achieve long-term business results. "The opportunity is so great, it would be naïve of us not to recognize the importance of integrated communications and marketing," says Matt Gonring, a former VP, communications, Jackson National Life, a financial services firm.
The question, then, is why some brands and non-profit organizations continue to keep their PR and marketing units in silos, separated by figurative and sometimes literal canyons? Depending on the company, it can be a relatively easy question to answer. The reasons often have little to do with business objectives. In some cases, history, corporate and departmental cultures, budgets and inertia are the culprits. In other cases, egos keep PR and marketing departments apart. In still others, territoriality and turf battles, which Gonring says are the most detrimental factors, are to blame. We asked several PR pros what elements need to be present for integration to work and how to overcome some of the hurdles.
Gary Grates
CCO, W2O Group
A veteran of integrated campaigns on the brand side, running corporate communications at General Motors for 7 years and at agencies like W20 and Edelman, Grates believes the following four actions are critical for integration to work.
The Framers: "The biggest hang-up [to integration] is the goal must be framed properly at the outset," he says. "What is the macro goal? A lot of organizations are so in the weeds, they can't do this." For example, if the "uber goal is finding the next generation of customer," leaders must communicate that early, defining how marketing and PR will work together to achieve it. "If not, people get lost in their silos."
"Leaders of marketing and PR must recognize, or be made to recognize, that there is something larger than their personal goals," he says. "The point is how can we make the company successful?" Leaders must create a climate and a culture where departments think holistically.
In addition, they need to create an incentive system so that people realize "what they do is a means to an end. And everybody has to understand what the end is…it is subtle and simple and one of the most-overlooked portions of what we do…it's got to be part of a culture where all the pieces [of a business] fit together. PR alone can't solve problems. Marketing alone can't solve problems, but together they can be part of a solution." But, Grates emphasizes, the particular units in the company must be aligned deliberately on an end goal.
Enjoy the Journey: "You have to plot the consumer journey from interest to influence to consideration to purchase to repeat purchase…a big part of getting yourself able to integrate is to organize your thinking." Until you understand "exactly what the flow is and the cadence" of what you're trying to address, "everything else is futile…it's just someone doing a bunch of PR and someone else doing a bunch of marketing and advertising."
Metrics: Establish metrics upfront, but not only to gauge success, Grates says. "In a social-digital reality, everything we do is iterative, we are learning as we go. With new data points coming in frequently, we have to have the ability to be agile and recalibrate. So you need metrics set up to gauge the progress of what you're trying to do."
Areas of Responsibility: "You must establish ownership over the areas that [PR and marketing] are responsible for." After that you have to be able "to plot collaboration points, like a Venn diagram." Determine where PR and marketing intersect "so they can share lessons, report out and update and recalibrate if necessary."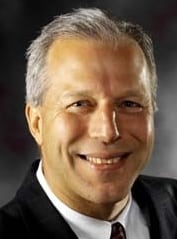 Matthew Gonring
MP Gonring Associates
Gonring looks at integrative communication from several angles: as a corporate practitioner of many years, a consultant and an academic. We asked him how to foster integration.
Hurdling From the Top: "If one has a marketing colleague who prefers to stay within his/her realm, the best opportunity for the CCO is to share knowledge, share planning and resources with that colleague," he says. It takes "a good degree of self confidence…and a willingness to understand [marketing's] problems, its customer needs and a willingness to talk the game of the customer effectively while at the same time addressing the other accountability aspects of PR," he says. "It's much more often the case that PR professionals will venture to partner with their marketing colleagues than the other way around."
In the Moment: Integration, he notes, tends to happen more during major events, a product launch, an acquisition, a major campaign. "It's all hands on deck" at those times. When life returns to normal, "people go back to their old habits, into their silos." To counter this, he says, use examples from those major events, illustrating how marketing and PR, as well as other departments, worked together. It's also instructive to point out examples where the organization's lack of integration resulted in a missed opportunity.
Same Script: Echoing Grates, he says, "One of the most important factors is that PR and marketing [and other stakeholders] must work from the same data and knowledge set." If there's agreement on customers' wants, needs and desires, "then the opportunity for integration is much greater. The astute CCO will venture into the marketing organization and make sure knowledge is shared." A CCO's ability to collaborate across the C suite "is critical to success."
Helene Solomon
Founder, CEO, Solomon McCown
It's the Sector: Solomon says it's worth considering the possibility that the sector a brand works in may dictate an integrated approach. In health care "we're dealing with providers and patients, regulators and communities. I think the smart organizations understand that they need a very integrated approach." Solomon gives larger companies she's worked with "high marks" for recognizing integration's merits and says smaller firms also are integrating. "[Large companies] all [handle integration]…differently, but they often have the CMO...report to the CEO. [The CMO] works very hard…to pull the best from all the disciplines, but in an integrated way."
Beware the Brand Refresh: "One place where [PR] gets pigeonholed is when a large organization is starting a branding refresh. The word branding sometimes moves things away from PR and toward marketing and advertising. When I hear branding, though, I think messaging and...a role for PR." She says "there's still a mindset that the visual work required for branding needs a marketing discipline or an advertising mindset." Integrating digital works better. "The digital piece pulls us over more to the marketing mindset in that we're able to measure digital and get to ROI…digital has been [PR's] biggest boost toward being included in those broader marketing initiatives and discussions."
CONTACT: @GaryGrates mattgonring@gmail.com @HeleneSolomon
This article originally appeared in the October 26, 2015 issue of PR News. Read more subscriber-only content by becoming a PR News subscriber today.