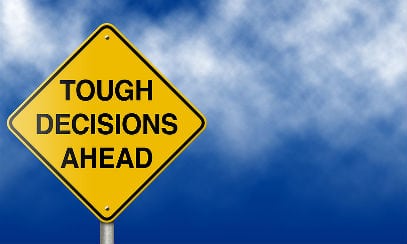 Being part of a team handling a major PR crisis can be an exciting departure from the humdrum of many assignments. But crisis management also has its downsides:
Being forced to protect the reputation of a brand whose products and corporate practices you disagree with can color your feelings about your job and career choice.
Friends might ask, "How can you defend that company?" Some may question your values.
You, too, might begin to question your values and beliefs.
Family gatherings can turn into an unpleasant discussion about how PR covers up for corporate misdeeds.
Your relationships with press contacts may change from agreeable to much worse.
If you are unable to stomach such incoming heat and find it unpleasant to, at times, deny the obvious, regardless of the situation, becoming part of a crisis team should not be a career goal.
On the other hand, should you feel comfortable defending what others may see as indefensible and don't mind sometimes conveying incomplete information to reporters, working on crisis accounts can be a satisfying challenge.
Before asking to work in crisis situations, there are personality traits you should possess. Below are a few:
You should have a calm demeanor, even under the most difficult circumstances.
You need plenty of energy. Working 24/7 for days at a time during a crisis may be required.
Flexibility is a must. PR crisis personnel should be willing to drop everything at a moment's notice and report to work when circumstances demand it.
You should know that former good media contacts might be lost when you disseminate information that isn't entirely accurate.
You must be a fast study and a quick thinker.
You must keep up with media reporting of the crisis 24/7.  Being a news junkie will be helpful.
You need thick skin and the ability to withstand media criticism.
You must be flexible and able to change plans consistently as new information about the crisis emerges.
You should enjoy working with the media.
You must be able to withstand constant pressure and, frankly, be able to thrive in pressure situations.
While the above personality traits are necessary for people to succeed in the world of PR crises, the most important characteristics are rarely mentioned since they go against the elements often presented in structured crisis-management plans: common sense and good judgment.
My advice to practitioners who aspire to manage PR crises teams is to approach each crisis as if it is the first you've ever managed. Consult the the company's crisis playbook, but don't rely on it. Demonstrate original thinking and creativity when creating a plan because, as I have said for years, there is no one-size-fits-all PR crisis plan.
Arthur Solomon is a former journalist and SVP/senior counselor at Burson-Marsteller. A frequent contributor to PR  publications, he was on the Seoul Peace Prize nominating committee. He can be reached at: [email protected]