Few companies are trying to make a Starbucks-like statement in today's highly politicized communication environment. Many brands choose to respect the diverse opinions of employees and customers and avoid becoming a target of unanticipated backlash.
While the best practices listed below have been key tenets in crisis communications management for decades, the current political climate and reactionary consumer environment make it more important to remind ourselves of these skills as you prepare for the possibility of online attacks, boycotts, protests and other forms of fallout.
Below are insights, based on case studies, to help you listen to the market and respond at the pace required today.
Understand heightened audience sensitivity: Commenting on policy issues that touch your business has never been completely risk-free. Today it can be downright flammable. Some observers will perceive that a company is taking sides should it hold a public view on anything even tangentially related to politics. It matters little if that perception is true or not. Social media platforms will perpetuate the story at lightning speed, potentially alienating half of a brand's constituents within an hour.
Boston-based athletic shoe brand New Balance learned this lesson a few days after the 2016 election, when it reaffirmed its opposition to the Trans-Pacific Partnership (TPP). Even though the company's stance was consistent with the campaign platform of both major political parties, social media activists took it as evidence that New Balance supported the president-elect. Opponents of the incoming administration called immediately for a boycott of the brand and urged customers to burn their New Balance running shoes.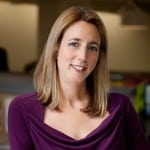 In today's environment, it's no longer enough to consider what you say. Companies need to have the foresight to examine how audiences will interpret their comments. What one group may find harmless could cause uproar with another.
Balance financial gains with reputation: It's no longer enough to be concerned about what your company is saying. To avoid damaging its reputation (and possibly its revenue), brands also need to keep up with the volatile news cycle, regulatory changes, competitors' comments and industry actions. All of them can have ramifications for your business.
For instance, when New York Taxi Workers Alliance cab drivers decided to avoid airports in opposition to the executive order on immigration and travel, Uber responded by tweeting that it had removed its surge pricing from Kennedy Airport. The result was a sweeping online call to #deleteUber and it is estimated that more than 200,000 customers did. Uber CEO Travis Kalanick eventually reversed his position regarding serving on the President's economic council due to what he termed a "perception-reality gap."
In addition to the loss of customers and the cost to process them (Uber was forced to implement a new automated process to handle an increased volume of requests), the reputation hit was significant for a company already besieged by controversy. Had Uber taken an alternate approach and stood with the New York Taxi Workers Alliance it could have deposited some goodwill in the bank. That capital could have come in handy when Uber faced other issues, including a video of Kalanick arguing with a driver that surfaced a few days after the Kennedy Airport tumult.
Stay aware of trends and issues.  Sometimes, given all the facts, it's a better decision to take a beat or keep a low profile than to go after a quick few dollars now at the expense of your business's long-term health or reputation.
---
Learn more about communicating in the new political era from speakers representing the United Nations Foundation, USA Today, Ogilvy and others during the PR News webinar, Communications in the New Political Era,  April 12, 2017, 1:30pm ET. Register today. 
---
Put together the right response process internally: Similar to the recommendation above, crisis response teams are not a new idea. But given today's fast pace, it's time to review who needs to be in the room and how quickly your response systems work.
Look at the response of Skittles to Donald Trump Jr.'s metaphorical use of its products in a tweet about Muslim refugees during election season. The company responded quickly with a short-and-sweet tweet: "Skittles are candy. Refugees are people. We don't feel it's an appropriate analogy."
Done.
Succinct, rapid responses require small, clever, neutral and empowered teams that can keep things simple. Know in advance who is on the team, give it the green light to respond when necessary and move on from the conversation.
Give employees context around business decisions: Employees are either your biggest asset or your largest liability. Understanding how much an individual's comments can influence perceptions of your brand — and educating employees on ways they can help keep your reputation safe — should be a part of internal communication strategies.
TJX Companies, the parent company for T.J. Maxx and Marshalls, learned the hard way that it pays to educate employees in advance of making business decisions that could be construed as political. The same week the White House attacked Nordstorm for ditching Trump merchandise, TJX issued a brief memo asking employees to remove signage highlighting the Ivanka Trump brand. Suddenly, a normal business decision to focus on better performing designers was interpreted as a political move – something that could have been avoided by providing employees with more context.
You can't tell employees how or where to express themselves, but you can help them see the larger picture and encourage best practices. Removing potential lightning rods, and providing context when needed, will help support that effort.
Know the time to respond, but prepare before you do: You need to be able to identify whether there's a tipping point for when your company needs to respond.
For instance, internet giant Google is known for recruiting global talent. The White House's travel ban required a strong response, Google decided. And respond it did. The Internet-search firm initiated a multi-pronged campaign that included its CEO's tweet against the ban, as well as announcing it would raise $4 million for civil liberties, immigration and refugee-aid charities. Top executives also joined staffers protesting the ban a few days later. Other companies known for their curation of top talent from around the globe were far slower to respond, some received negative press for it.
Understanding hot-button issues in advance can help you monitor the important conversation, scenario plan potential outcomes, and carefully weigh the risk-benefit ratio of your response. Such understanding also will help you put tools in place to respond appropriately – with the support of talking points, third parties, etc. – if the time comes when you need to take action.
While some of the examples above can help you plan, understand every situation is different and that it's impossible to predict with certainty how the public may react. For years, you've read how important it is to be nimble and make sure you stay on offense rather than defense. At the moment such advice is truer than ever.
Jackie Kolek is partner and managing director and Jacqui Emerson is senior relationship manager at Peppercomm.