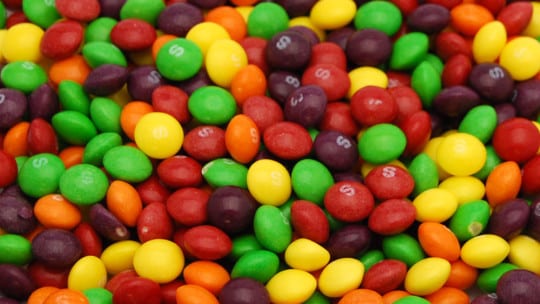 Mars Inc., owner of the Skittles brand of candy, waited five hours to release a statement in response to a tweet from Donald Trump Jr. that used an image of a bowl of Skittles and the brand name in a political message posted to Twitter. Those five hours were put to good use: Mars crafted a simple, clear statement packed with restrained emotion and devoid of opportunism.
On Sept. 19, Trump Jr. shared on Twitter an image that made an analogy between a potentially dangerous bowl of Skittles and Syrian refugees, and commented, "This image says it all."
This image says it all. Let's end the politically correct agenda that doesn't put America first. #trump2016pic.twitter.com/9fHwog7ssN

— Donald Trump Jr. (@DonaldJTrumpJr) September 19, 2016
Then came the deluge of responses on Twitter and the #SkittlesGate hashtag. Some tweeted in anger, some went for comedic effect, some combined the two. Mars' eventual response had a touch of poetry, with a hint of anger that its brand had been co-opted for political purposes. Mostly, Mars' response turned attention away from politics and candy, back to a complex, tragic issue.
— Mars, Incorporated (@MarsGlobal) September 20, 2016
As of midday Sept. 20, Mars' response had been retweeted by more than a thousand people.
Steve Goldstein on Twitter: @SGoldsteinAI