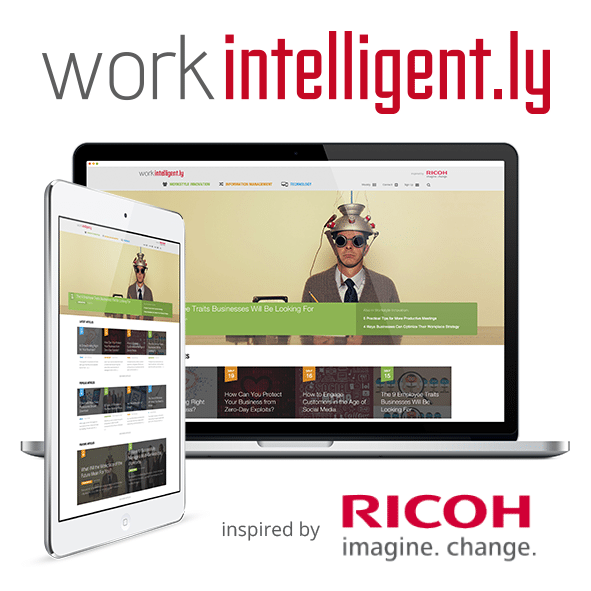 This article is part of PR News' series of mini-case studies showcasing successful agency/client partnerships.
A company faces some of its most difficult PR challenges when it makes the decision to transition its business offerings. The communications team has to not only effectively communicate its internal changes to consumers, but also firmly establish the business as a leader in a new space.
Ricoh, a traditionally hardware-led print and imaging company, found itself in exactly this situation when it shifted the focus of its business to concentrate on information technology services. To combat a lack of influence and low brand awareness in a new space, Ricoh partnered with Weber Shandwick to drive message penetration to its target audience of strategic and information technology decision makers.
Weber Shandwick and Ricoh set out to establish a sphere of influence through a robust thought leadership program that provided helpful, relevant and useful content while Ricoh entered a new market.
The partners developed a content hub and editorial strategy that sought to provide largely unbranded and educational content to Ricoh's target audience. Weber Shandwick sought out and secured a group of well-established writers from publications like Network World, CIO.com, Lifehacker and Information Week to add additional credence to the site's content. Pieces from these influencers were also supplemented by longer, feature stories written by Ricoh's experts.
But the partners didn't just put the stories out there and hope for the best. They followed each story closely and measured each article's traction against key performance indicators. Take a series of stories on the legacy of Baby Boomers in the work place. The series included stories from three different perspectives—Millennials, Generation-Xers and Boomers themselves. Ricoh and Weber Shandwick's measurement efforts revealed that the Millennial slanted piece didn't track nearly as well as the other two, so the team modified future content to reflect the viewpoints of the Boomers and Gen-Xers who were the ones making decisions in the space.
All of this culminated in more than 9 million visits to the content hub, with more than 500 monthly users clicking through to Ricoh's website. Social amplification of the partners' stories also reached 43,000 shares, which was helped by engagement from influencers like Guy Kawasaki. The site has also generated twice as many business leads compared to traditional outreach made by the company. For their mastery of content marketing Ricoh and Weber Shandwick were awarded a PR News Agency Elite Award for marketing communications.
Follow Mark: @MarkRenfree