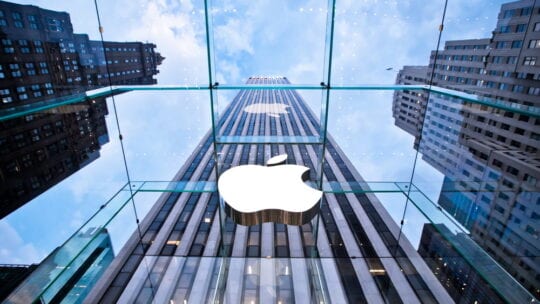 Technology can make a difference when it comes to corporate social responsibility. 
This week Apple launched its COVID-19 Exposure Notification Express with an iOS 13.7 system update. Google's Android will follow later this month, as the two tech giants teamed up in May to support contact-tracing efforts.
This technology will allow users to opt into notifications generated by their public health authority (PHA), without downloading a separate app, according to TechCrunch. The notifications work much like an AMBER Alert, providing users with information when they come into an area with potential risk. The information and alert standards will come from PHAs.
A Public Need
Many recent surveys show the need for brands to take action, instead of spewing words to appeal to a positive public perception. Last month, a survey from Sprout Social showed 55 percent of 1,000 consumers said they "expect brands to take a stance that goes beyond corporate statements and monetary donations, such as new corporate initiatives, or commitments to specific goals."
"With consumer expectations on the rise, it's never been more important for brands to demonstrate their values and showcase how they're contributing to change," says Jamie Gilpin, Sprout Social's CMO.
"People are holding brands to a new standard. They are asking them to be stewards of accountability...brands must be willing to speak out and answer the call."
Apple and Google are aligned with this strategy, as demonstrated by the launch of this practical tool, necessary for helping many users navigate pandemic risk. Public safety app Citizen launched a similar tool in mid-August—a contact-tracing app called SafePass. Citizen found success with its tools, which in March hosted 600,000 users, and now has more than 5 million. Citizen's first application provided users with alerts from 911 data. Citizen's CEO, Andrew Frame, told CNBC he saw a need for technology to help the public with slow, manual contact tracing. 
"When the testing result is available, the contact tracing has to happen as fast as possible," Frame said. "We know there's been a big struggle with speed with manual contact tracing, so our innovation is the integration of testing and tracing together."
Citizen receives no revenue from the app, something that will certainly agree with consumer sentiment. 
A Helping Hand
It may seem like a lifetime ago, but PRNEWS contributor Kiana Montgomery, wrote about the "5 Easy Ways Companies Can Boost Their CSR in 2020," back in January. Many of these suggestions took on a real meaning as COVID impacted every industry. Invest in social initiatives? Practice ethical labor? So many companies, especially as we see here, launched programs to satisfy these goals. 
These technology companies, and other industries, can provide guidance in an information-crowded world. This guidance can help the public cope with what seems to be facts and stories changing at a fever pitch. With the FDA, CDC and NIH contradicting each other, Americans may have to turn to brands to alleviate some of the guessing games. 
Nicole Schuman is a reporter for PRNEWS. Follow her: @buffalogal