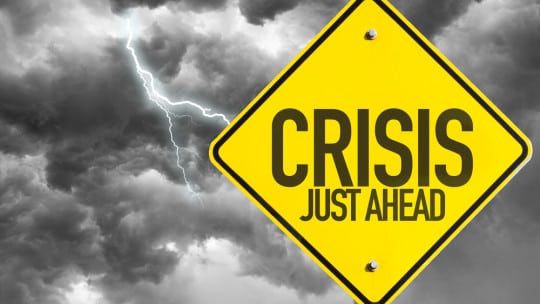 From consumer goods and the social network to entertainment and nonprofits, many brands found themselves on the defensive in 2018, some by actions of their own doing and others by forces out of their control.
After so many PR crises of the past few years, with magnification courtesy of the court of public opinion, loudly sharing its views on social media, you might think brands would know how to handle crisis better. As you know, this is not always the case. More often than not, we see brands attempting to cover up miscues rather than being transparent and owning their mistakes.
Even when certain brands know they're under the klieg light of crisis they seem to choose obfuscation over clarity. Take CBS, for example. Six women in a New Yorker article earlier this month accused its board chair and CEO Les Moonves of sexual harassment. While the CBS board reacted quickly, hiring two law firms to investigate the allegations, both firms have ties to the network, raising questions about the investigation's veracity.
In addition, the board, without explanation, said it folded the Moonves investigation into one begun earlier in the year about sexual harassment allegations against anchor Charlie Rose.
A major factor for CBS' financial prowess, Moonves has kept his job for the moment, at least. Rose did not. So far, the CBS board's gamble is working. No major advertisers have pulled their business from the network. Event the company's quarterly call with analysts last week, which featured scripted remarks from Moonves, went off without a hitch. CBS, of course, limited questions to financials and analysts complied.
Not that it's simple to handle crises. It's inevitable that various stakeholders advocate for different approaches and degrees of transparency. It's easy to imagine lawyers urging brands to admit nothing at the outset of a crisis, while communicators move in the opposite direction, pushing for a swift and full apology, as well as a plan to ensure a similar crisis does not occur in the future.
In addition, there's an age-old question about when to react to a situation, if at all. React too quickly and you can turn a situation into a crisis; wait too long and a small issue can fester into a messy crisis.
In her latest video, provided exclusively to PR News, Ashley McCown, president of Solomon McCown & Company, rates her top PR crises at the halfway point of the year.
Some takeaways from the new video:
Social media, as you might expect, plays a central role in this year's scandals, either amplifying brands' missteps or giving rise to the crisis itself.
Leaders of organizations under fire must accept responsibility for what occurs on their watch before promising transparency and accountability to ensure it never happens again. Passing the buck has never been—and will never be—a good strategy.
The longer the public has to wait for a response from a company or individual after a crisis, the harder it is to convince it that you're taking the issue seriously.
Watch the video to see who receives high marks for their coordinated comebacks and who were casualties of a lackluster response.
Even more fun, gather your colleagues in the break room and try to guess which crises made McCown's top 5 list before you watch the video. Let us know by email ([email protected]) how you rewarded the winner (and how close he/she came to naming all five). We'll give the group that made the cleverest award a free copy of PR News' Crisis Management Guidebook.
Seth Arenstein is editor of PR News.  Follow him: @skarenstein