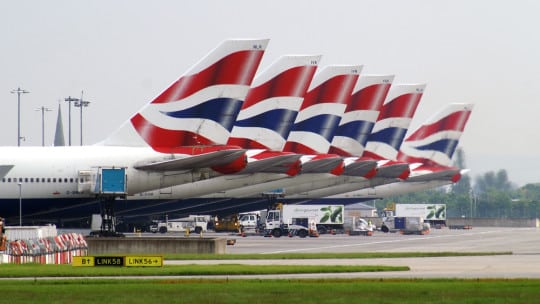 Airlines and air travel are a veritable Petri dish for spawning crisis. As my PR News colleague Steve Goldstein wrote late last year when pondering a mishap on Delta Air Lines, "Is there an industry more vulnerable to crises than the airline industry? On the one hand you have the usually catastrophic nature of airplane crashes and terrorist attacks; on the other you have on every plane aggravated, gaseous, claustrophobic passengers packed like Pringles in a tube, armed with smartphones, ready to broadcast to the world any provocation."
A modest suggestion: Those who earn their living, or part of it, teaching students about PR and communications should pool a bit of their next paychecks and send the sum to IATA, the trade group that represents 265 of the world's airlines. Yes, for the most part teachers have a thankless job and are woefully underpaid. Still, for the amount of potential lecture material the airlines have provided free to PR instructors during just the last six months, the least the educators can do is to make a modest donation. And knowing what we do about airlines' reluctance to give away anything for free, save a handful of peanuts and a soft drink, it's important to mark this occasion with a suitable donation.
Of course the airline crises during this time period weren't exactly free.  United's stock plunged during the Dr. David Dao incident in April, but its shares have recovered nicely. We hope the same can be said of Dr. Dao and the passengers who witnessed the incident.
The financial toll on British Airways (BA), whose IT issue stranded an estimated 75,000 passengers (and their bags) going in and out of London's airports this past weekend will be considerable. In trading today (May 30), shares fell 4% initially, but recovered to end down 1.4%, costing BA parent IAG some $218 million in value. The carrier also is on the hook for an estimated $200 million in compensation it will need to pay passengers, some of whom were able to rebook on other airlines.
On the other hand, BA is a dominant airline on many of its routes, so chances are good the damage to its business will be contained. Ashley McCown, president, Solomon McCown & Company, notes the carrier's strong brand, built over many years, will help, too. "Though this past weekend was a disaster—PR and otherwise—BA's reputation likely will shield it from long-term damage," she tells us.
While it's still early and some of the facts may yet turn out to be fiction, it's appropriate to explore teachable PR moments from this latest airline incident. It appears that BA did both good and bad things. Here are six lessons.
It's a small world after all. News spreads globally. All one needed was a BBC News app to follow the news of an alleged power outage that led to a major IT issue, stranding passengers and bags, some for three days or more. The reputation damage from this crisis inside Britain is obvious, but what about globally? Hard to say.
Execution. Communicators can do only so much. It's true BA moved relatively quickly to set up phone lines and websites so stranded passengers could make alternate plans. BA even rebooked many of them on other airlines. It's alleged, though, that those phone lines—some apparently expensive, premium-rate lines—failed to work as advertised. Many callers reportedly were put on hold interminably or ultimately reached a recording urging them to remain patient. It was also reported that websites set up to allow passengers to file delayed baggage claims failed to function correctly.
McCown adds, "There are claims that BA profited off trapped passengers by charging them big fees to upgrade to other flights. It should make sure all of those travelers are refunded to demonstrate accountability and to quiet such speculation."
An unwritten rule of news writing in situations such as these is to interview people who have horror stories to share. Were the stories of stranded passengers, high-cost phone lines and AWOL bags typical of the consumer experience? Hard to say at the moment, but this is the atmosphere communicators are forced to endure.
Timing, Part I. Having an IT issue is never good, but having one during a busy holiday weekend is worse. It was a bank holiday in Britain this past weekend. In its defense, BA apologized quickly to passengers via social media. The issue, though, was the perceived lack of a personal touch to add to the social media, especially for those passengers waiting on hold or stranded at an airport for days. It's entirely possible that batteries in computers and mobile phones of stranded passengers had lost power during the ordeal, so social media apologies fell on deaf ears.
Media reports and social media accounts of BA managers saying little or nothing to stranded customers helped not at all.
Timing, Part II. It also took BA chief Alex Cruz three days before he appeared in person to apologize. Meanwhile, news reports were circulating globally saying the CEO refused to make a personal appearance on television.
By the time Cruz appeared on television tensions had risen to such a degree that he was put on the defensive. BA had allowed other parties (frustrated passengers and unions, mainly; more on the unions below) to provide the narrative.
Cruz's explanation on TV for his absence: He said he was busy communicating with passengers, via social media (tweets and videos). That's true, and the apologies were well crafted (see the first video) and included the appropriate apologetic tone. One of his answers on TV was heavy with jargon and corporate-speak, though, so he gets a small deduction there.
Still, a leaked internal memo to employees ordering managers to forego speaking to the media did little to help the image of a brand out of control early in the crisis. According to The Financial Times, the Cruz memo read in part: "Guys, either you are part of the team working to fix this or you aren't ... I would kindly ask you to refrain from live commentary…."
Another lesson from that leaked internal memo: There ain't no such animal as internal communications, especially during a crisis. What you communicate internally you should expect to eventually make its way outside your walls, probably on social media.
What was the cause? Last, while the precise cause of the IT issue still seems hazy—too many articles are saying a power outage is unlikely the culprit (another lesson—get out those third-party experts to defend you, BA)—Cruz insisted on TV it was a power failure that was to blame for nearly three days of canceled flights.
The unions, of course, contend it was recent tech staff layoffs that are to blame. Adds McCown, "Many observers in the IT industry are expressing skepticism at the 'power surge' explanation. The airline owes it to the tens of thousands of passengers it inconvenienced or stranded to conduct an unbiased investigation into what happened and to report back on the findings."
We agree and feel it would be best if an independent third party conducts the  investigation in an effort to put to rest the alternate facts for this incident. Cruz's job may hinge on his version of the story being true.