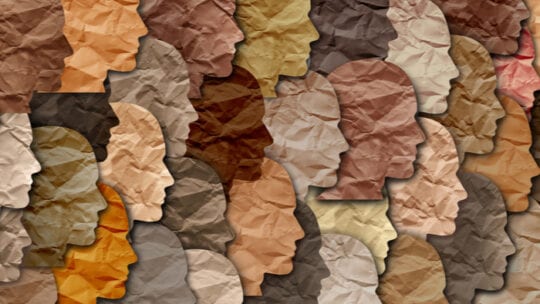 Descendants of African heritage, whether Afro-Caribbean, Latino or American, know the value of storytelling. "We stand on the shoulders of giants" evokes a particular sentiment for descendants of the melanin-rich diaspora. There are a limited number of written accounts preserving the history of Black PR pioneers. These stories tell of Inez Kaiser, Ofield Dukes and other giants who made it possible for us to be in senior leadership positions in PR and communications.
The Museum of Public Relations will hold its 6th annual Celebration of Black PR History February 9. One day, this year's panelists will be as familiar as Ivy Lee and Edward Bernays are to every student of the profession. For that reason, the celebration is entitled, "Ushering in a New Era of History-Makers." Our history is American history. It's up to all of us to preserve it, in its entirety. Some of the panelists, who are shaping Black PR history, share their reflections ahead of next week's event.
Dr. Candace Steele Flippin, SVP & CCO, Acuity Brands
Your Black colleagues need to know that the high-profile dialogue and work to address systemic racism in the workplace cannot stop.
Following the aftermath of the disturbing killings of George Floyd, Trayvon Martin and Breonna Taylor, responsible organizations rightly and emphatically acknowledged the harmful effect of systemic racism. Companies issued statements denouncing racism. Some held forums to open the dialogue on race and affirmed that Black Lives do indeed Matter. Many organizations committed to ensure that their workspaces and leadership teams would be inclusive and address bias.
In 2021, many of my Black peers are breathing slightly easier. And, at the same time, they are living out their lives still traumatized, particularly in light of the recent assault on the U.S. Capitol. You may not realize it, though. Black people are adept at concealing their truth, pains and burdens in the workplace.
Promising actions are underway, but it will take time to process where we go from here along our shared journey to reconciliation. In the meantime, your Black colleagues still want to be seen, heard, valued, supported, treated equitably, advanced and accepted.
As we move forward, it is essential to acknowledge that your Black colleagues expect PR pros to communicate how organizations are keeping the promises made last year.
No one wants to lose momentum. Lead from the front through your actions. Make sure the messages you crafted age well. Continue the work and report on the progress.
The need to ensure inclusive, safe and anti-racist workplaces must continue. Your Black colleagues are holding management accountable, as are many of their allies, and the public is watching, too.
Sabrina Browne, Account Director, BCW/Girl Scouts of America Board
It's thrilling to see the Museum of Public Relations continue to raise awareness and amplify Black PR voices–past and current. This year's program is an opportunity to learn more about the strides to make our industry more representative and inclusive, and recognize Black leaders. It will also be an important opportunity to discuss critical issues of social justice and systemic racism that impact the communities PR pros serve daily.
During the  event, attendees will garner a better understanding of how to improve their strategies, messaging and communication programming geared toward the Black community. This starts with including Black voices at the table, always, and ensuring that you have representation from Black employees and stakeholders to meet the demands of today's consumer. When faced with a lack of diversity in your organization, convene external experts to help with audience immersion, message testing and other core services.
Marvin Hill, External Corporate Communications Leader, Humana Inc.
In 2021, many of us in corporate America are still the only Black professionals in the room; and certainly the only Black PR professional. To drill down further, there's a strong likelihood we're the only Black professional on the floor, or in the building. Even though we are the only, please know that we are confident, resilient and have the critical thinking to advance the business. So, in 2021, something or someone still needs to change.
That change is me. As President Barack Obama said, "Change will not come if we wait for some other person or some other time. We are the ones we've been waiting for. We are the change that we seek."
My participation in the 6th annual "Celebrating Black PR History" event is an opportunity to connect with Black PR leaders of today and tomorrow and pay homage to those who have come before us. As we gather, even virtually, it's important to note that seeing is believing. The more you see me and my fellow Black PR pros, the more we sharpen ourselves, inspire the next generation and increase the number of Black faces in the room.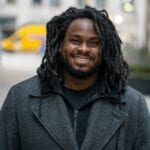 Cedric F. Brown, APR, Independent Consultant
Can you imagine being in a space where there aren't many people like you? And then, to be able to provide for yourself in that space, you have to make a living in another space, where there are even fewer people like you? Or worse, no one like you at all?
That is the conundrum of being a Black PR professional.
From the moment we're born, it's almost certain that we'll have a different lived experience than our White counterparts. In many subtle ways, we'll be reminded of how 'different' we are. And because of the way American media has portrayed us, we'll either be looked at with such low expectations that anything we do to fit the 'norms' comes as a surprise, or we'll be measured at such a high standard because people don't believe in our ability. There's usually no middle ground.
We see this in our profession all too often. Many smaller organizations consider Black employees for entry-level or low-stakes positions only. They can check off the diversity box. Larger organizations find inequitable paths for advancement that limit Black professionals from reaching leadership positions.
Yet, here we are. Still making history.
I live for the day that Black professionals can work and be judged—not by misconceptions, but by the quality of leadership and knowledge we provide.
I live for the day where our place of employment isn't another space where we contain and conceal ourselves, but instead is a space where we thrive by being authentically appreciated.
I live for the day when the work environment is a haven from societal pressures.
That will be the day we're no longer making history. We'll be the standard.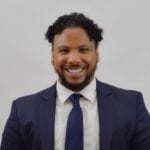 Troy Blackwell, Jr., Candidate, NY City Council District 15, Former Staff, Biden-Harris 2020, Former Staff, Obama White House 
The most important lesson for PR pros is that their Black colleagues want a fighting chance at opportunities. Like everyone else. Due to discrimination, many generations of Black professionals were not given a chance to advance. For decades, this resulted in Black professionals not having networks as large as their non-Black colleagues. In addition, access to capital was limited.
The unfortunate lack of network and capital left many with limited opportunities. This still is prevalent in Black communities. It is widely known that the industry needs more pipeline programs that recruit diverse talent for entry-level positions. We need to go a step further and recruit, and actually retain, Black talent for senior-level positions.
You can't be what you can't see. We all need to be unburdened by what has been in order to see what can be. Only 8.3 percent of the PR industry is Black or African-American. Moreover, 62 percent of PR agencies in a survey from the  National Black Public Relations Society didn't have Black male leadership; 47 percent didn't have any Black male PR pros.
If agencies and communication companies expand recruitment and retention to focus on mid-to-senior level talent, and increase subcontracting opportunities with Black-owned businesses, we can collectively close the gap of inequity.
[Note: For more information and to register to attend Celebrate #BlackPRHistory, visit: https://www.prmuseum.org/020921-celebrating-black-pr-history]
 Carmella Glover is executive director of Diversity Action Alliance