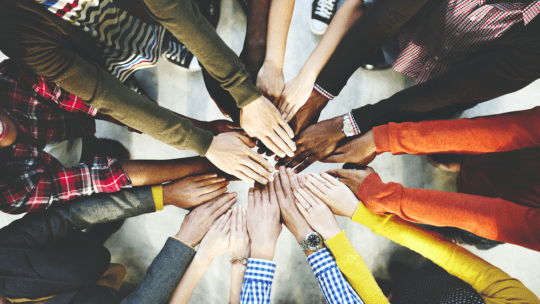 There is much to like about this morning's announcement from 27 top CEOs. The business leaders formed the New York CEO Jobs Council. Its members aim to hire 100,000 low-income workers for skilled positions at their companies within 10 years. The focus will be on "low-income and Black, Latinx and Asian communities."
The effort promises that it's more than a gigantic hiring program. It will collaborate with the City University of New York and local groups to offer 25,000 opportunities and apprenticeships for students. A former educator will be its executive director.
In addition to the group's do-good message, its cache is impressive. CEOs like Jamie Dimon of JPMorgan Chase, Amazon's Jeff Bezos, Meredith Kopit Levien, incoming president/CEO, The New York Times Company, Microsoft's Satya Nadella, American Express's Stephen Squeri, Verizon's Hans Vestberg, Arvind Krishna of IBM, Brian Moynihan from Bank of America, Goldman Sachs' David Solomon and Google CEO, Sundar Pichai, are onboard.
From a media relations viewpoint, any of these CEOs is a major get for a content creator. Stories about the program should be numerous.
Adding to the cache, both New York City mayor Bill de Blasio and New York state governor Andrew Cuomo blessed the initiative.
And since it is a given that diversity efforts succeed only with leadership support, the Council seems a very good bet. At least one of the member companies, Goldman Sachs, issued diversity goals prior to today's announcement. And Larry Fink, of the famous CSR letter, also is a member of the Council.
Growth Plans
Moreover, the Council plans to expand its ranks. Eventually, the group will "broaden its [CEO] membership and ensure that companies of all sizes are represented," it said in a statement this morning.
Of course, skeptics could argue the companies "aim" to do all these things. They could, critics say, back out. In addition, how many of these CEOs will be in their posts 10 years from now?
Still, diversity hiring is a necessary and welcome first step. (Since some 80-plus percent of PR is white, it's a step this industry needs to take, and soon.)
The hope is that some of the 100,000 "early-career New Yorkers" will move into senior positions, embarking on "long-term career pathways." Ensuring that occurs will require structural and cultural changes at many of these companies. Here the Council is opaque.
Its only nod to career growth is: "In the future, the New York Jobs CEO Council will broaden the scope of its work...to...support mid-career and transitioning workers."
Still, a pledge to hire 100,000 diverse workers is not insubstantial. Moreover, it hints at action to go along with words of support for diversity.
Needless to say, communication will play a large role for the Council. The public will want to know about progress as well as hurdles. A healthy infusion of transparency and authenticity will help.
Seth Arenstein is editor of PRNEWS and Crisis Insider