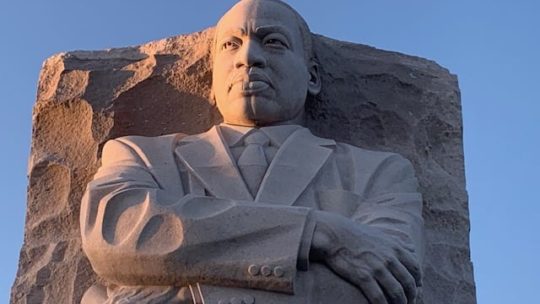 Ask PR pros about the profession's priorities. An overwhelming number of responses will include the need for greater diversity. On Dr. Martin Luther King Jr. Day, it's a sobering thought.
In addition, as a profession PR has done a subpar job of acknowledging pioneers of diversity in communications' history.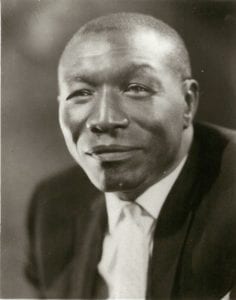 Joseph Varney Baker is one of those trailblazers. Born August 20, 1908, in Abbeville, South Carolina, he attended Abbeville State Teachers Training School. In the 1920s, the teenager moved to Philadelphia, graduated from Central High School and eventually studied journalism at Temple University.
His storied career began as a reporter at the Philadelphia Tribune, the African-American newspaper. Eventually, he became city editor.
He also was the first African-American to write for The Philadelphia Inquirer, the third-oldest daily in the country.
Journalist Beginnings
After leaving the Tribune, he worked as a PR consultant for the Pennsylvania Railroad. This led him to found a PR firm, Joseph V. Baker and Associates, in 1934. Based in NY, the firm is thought to be the first black-owned PR agency. It specialized in creating content aimed at black audiences.
The claim about Baker's firm being the first black-owned PR agency is based on available evidence."We don't have Baker's papers, but we are searching for them," says Shelley Spector, co-founder/director of the Museum of PR. "We are proud that we were been to save his memory." Baker was "nearly forgotten," she adds. Spector believes there's a chance that evidence of other black PR executives active prior to 1930 will surface. "Who knows? We might find more [black PR owners]...because this history has never been 'excavated'" before now," she adds.
In the Encyclopedia of Public Relations, Marilyn Kern-Foxworth described Baker as, "A much-revered entrepreneur within both the black community and corporate America." Similarly, she writes, "Baker was seen as a formidable force in bridging the two constituencies."
In addition to Baker, Kern-Foxworth deserves mention. When she graduated from U of Wisconsin in 1980, she was the first person of color to receive a doctorate in communications with a concentration in advertising and PR.
Impressive Client List
Over the years, Joseph V. Baker and Associates' client list would include some of the biggest corporations. In addition to his old employer, The Pennsylvania Railroad, his clients included American Tobacco Company, Carrier Corporation, Hamilton Watch Company, the Gillette Corporation, Scott Paper Company, RCA, Procter & Gamble, Chrysler, DuPont, U.S. Steel, Western Union, NBC, the Association of American Railroads, and major African-American entertainers.
Long active in politics, in 1960, Baker served as an assistant to then-VP Richard Nixon's campaign staff when Nixon ran for president against John F. Kennedy.
During his career, Baker also worked as director of the Division of Negro Research and Planning for the Pennsylvania State Department of Labor and Industry. Later he was director of Negro Work for the Republican State Committee.
As a man with a deep passion for PR, Baker strived to instill that same energy in others. As a mentor, he was instrumental in helping young people get their start, especially African-American women.
One of his mentees, Barbara C. Harris, began her career at Joseph V. Baker and Associates. She was the first woman of color to handle major corporate accounts. Later, in 1958, she became president of the firm.
Baker believed in community involvement. Baker was active in the Boy Scouts, the Prince Hall Masons, the Philadelphia NAACP and Philadelphia Press Club, among others.
First Black President of PRSA Philly
In 1958, the Philadelphia chapter of PRSA unanimously elected Baker president. He was its first black chief. In addition, he was the first African-American to earn the Accreditation in Public Relations (APR) designation. Baker's mentee, Barbara Harris, eventually also helmed PRSA's Philadelphia chapter.
Baker retired in the early 1980s. In 1990, the PRSA Multicultural Affairs Committee named one of its awards in Baker's honor.
The man once described as the "Dean of Negro public relations men" died at his Germantown, Pennsylvania, home on May 7, 1993, aged 84.
[Note: The Museum of Public Relations holds its 5th Annual Black PR History evening, Jan. 30, 2020, 6p.m. – 9:30 p.m., 85 Broad Street, Penthouse (corner of Broad and S. William St), NYC. The event will feature 100 years of African-American media in an exhibit: "From the Civil War to Civil Rights: A Century of Social Advocacy through Public Relations."]
[Editor's Note: This is one in a series of articles about the history of PR as part of PRNEWS' celebration of its 75th anniversary. It is a partnership with the Museum of Public Relations. The article appeared originally in the January 2020 edition of PRNEWS. For subscription information, please visit: http://www.prnewsonline.com/about/info]
Jared Meade is principal, Rayne Strategy Group