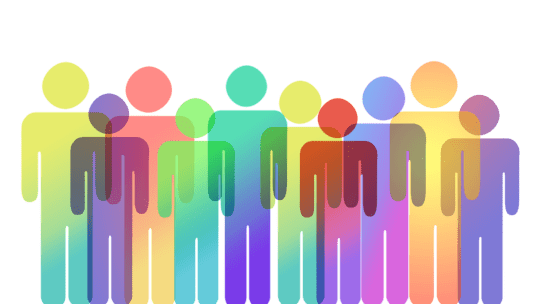 A call for diversity, equity and inclusion (DEI) reached a fever pitch this summer, as activists took to the streets, seeking justice for George Floyd. That call did not go unnoticed by corporations and organizations looking at what changes needed to be made at a systemic level, and the role DEI plays in promoting and acknowledging diverse workforces. 
Several months later, DEI initiatives permeate PR and communication. According to a recent Muck Rack survey, The State of DEI in PR, 74 percent of respondents said they were optimistic about their organization's commitment to DEI. However, only 53 percent said DEI training is required, and 40 percent said their organization's budget did not fund DEI. The survey, conducted in partnership with DEI researcher Angela Chitkara of The World in 2020 Project, shows enthusiasm exists, but the industry still has a long way to go. 
Brittney Oliver, founder of Lemons 2 Lemonade, an event and content platform, partners with companies to produce employee and community diversity and inclusion programming. Oliver sees that many companies, including those in the tech industry, have been doing the work for awhile, but haven't been successful in "moving the needle." 
"They are going to dig deeper and set the stage for other industries," Oliver said. "Moving forward, DEI groups and initiatives are going to be more than just safe spaces or marketing/recruiting hubs for diverse talent."
DEI In the Workplace
PR saw the need for change and created initiatives to deliver it. Clyde Group, for example, realized that DEI groups were not the be-all-end-all, but necessary to continue education of its employees. 
Aubrey Quinn, Clyde Group's managing director and partner, oversees its IDEA (Inclusivity, Diversity, Equity & Accountability) working group. IDEA is focused equally on three key areas:  recruiting/hiring, retention, and creating an inclusive culture. 
"Clyde Group was founded by a gay man, so diversity and inclusion have always been important to us–but we recognize that we can do more and need to do more," Quinn said. "Our goal is to be intentionally diverse, and to facilitate an increasingly diverse and inclusive mindset. This year we have hosted listening sessions and anti-racism workshops, shared educational resources, made financial donations, completed an external audit, completed an internal audit, and joined the Diversity Action Alliance."
Quinn understands the need for patience with DEI work, but also that this is something that cannot be fixed overnight, and so education must continue.
"People love to use the expression, 'This isn't a sprint, it's a marathon,' but I've accepted the fact that there is no finish line for DEI," Quinn said. "We are... aware that our professional and personal perspectives are limited by our own experiences. We are constantly listening and learning...We're proud of what we've done, but the work really is just beginning."
Starting Early in Education
Some DEI initiatives reach outside the office. Oliver said many organizations look to connect with the external community. 
"Groups now find ways to connect with the larger Black community that surrounds their companies to invest in education (scholarships, donations, expansive internship programs, and dedicated HBCU recruitment), small Black-owned businesses (hiring them to be vendors or contractors for the company or partnerships), and finding ways to pour into the external communities with financial support (NAACP, the National Urban League)," she said.
Dr. Marcia DiStaso, associate professor and chair of the department of public relations at University of Florida, has worked with student groups to begin DEI outreach at the college level. Examples of the department's initiatives include increasing recruitment and hiring of diverse faculty and staff, infusing a focus on diversity into every class by paying close attention to the guests speaking with students, and authors and case studies of assigned readings, as well as providing students with an inclusive family experience they can grow with throughout their careers. 
"We started three affinity student groups," DiStaso said. "No other university has similar groups. They are sister groups to PRSSA, so there is collaboration and support for each other across the groups. This also provides our diverse students more opportunities for leadership."
The groups include the Hispanic Public Relations Student Association (first and only in U.S.), Black Public Relations Student Society (second and largest in U.S.) and Asian Public Relations Student Association (first and only in U.S.).
"The greater goal is to improve DEI in the UF PR program (from cultural understanding to numbers) and to then have that impact the field," DiStaso said.
Support from Associations
The Diversity Action Alliance launched in late 2019, but really saw the urgency for its leadership during the many social justice disputes rising in the U.S. in 2020. The group provides a central connection between corporations, educators, nonprofits and others in the communication industry, led by representatives from the cornerstones of the PR world, including PRSA, PR Council, Institute for Public Relations, ColorComm and more. 
The well-represented group aggregates data and information to see if companies are making a difference promoting DEI initiatives. It also asks organizations to sign a pledge, entrusting others to take an oath to promise to work toward industry impact. The oath includes a commitment to make an impACT on the industry through A-Adopt (best practices), C-Champion (the cause) and T-Track (diversity data).
The unique element of measurement holds the committed accountable, searching for a "continuous improvement for under-represented groups in every facet of the profession as measured by recruitment, retention and representation in management," according to its website.  
While no initiative can cure DEI woes like a magic wand, each effort provides a path toward those underrepresented groups to have a greater chance at visibility and getting a seat at the table.
Nicole Schuman is a reporter for PRNEWS. Follow her @buffalogal