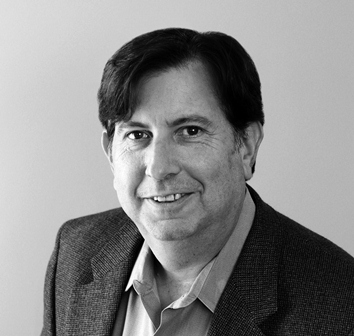 Andrew Hindes
As a busy PR professional, you probably have weeks—or even months—when it feels like there just aren't enough hours in the day. At times like those, writing projects may take a back seat to other, more pressing activities, such as attending meetings, pitching journalists, planning events, wrangling clients…and attending more meetings. Just finding an uninterrupted hour or two to bang out a press release can be all but impossible.
Outsourcing your writing chores is one obvious solution. But many public relations pros are reluctant to engage freelance writers. Budgetary constraints may be one factor, but often there's also the sense that by the time you find a writer, explain to him or her what needs to be done, and then edit what they turn in, you might as well do it yourself.
Managing a freelance writer—like managing permanent employees—takes some time and know-how. But done correctly, outsourcing writing can be an extremely cost-effective way to develop high-quality press materials while freeing up time and resources for other essential tasks.
Here are six tips for getting the most out of a freelance writer:


Find the right writer. Identifying a freelancer with the appropriate skills and subject knowledge to handle your project is obviously the first step. The good news is that there are plenty of good writers out there looking for work. The bad news? There are many more bad ones. At my company, we often sift through hundreds of resumes and writing samples to find one decent prospect. You probably don't have time for that kind of exhaustive search, however. One easy short cut is to ask colleagues in your industry for referrals of writers with whom they've had positive experiences.

Know how much you're going to pay. Fees for freelance writers vary widely. Hourly rates can range from $25 to $150 or more. Some writers charge by the job, others by the word. If it's an hourly fee, ask for an estimate of roughly how much time it will take—and have the writer update you if that estimate changes as the job progresses. If the writer quotes you a flat fee for the entire project, make sure you know how many revisions, if any, are included in the price, and how much they'll charge for additional revisions. This is particularly important if you want the writer to stay involved during a potentially lengthy approval process.

Be clear about your expectations. Once you've found a good writer, be as specific as possible about your needs for the project. Start by explaining the overall objectives of the piece and then lay out any details you can regarding positioning, style, tone, format, and approximate word count. If available, provide the writer with some samples of previous, similar projects you're happy with. As you work with a freelancer over time, he or she should get better at anticipating your needs, making the assignment process faster and easier.

Provide a firm, conservative deadline. Most writers work best when they know exactly when a project is expected, so make sure you provide a clear due date. If possible, ask for delivery a few days earlier than you really need it. A professional writer should almost never miss a deadline, but occasionally things do happen—power outages, crashed hard drives, illnesses—and you don't want to let a blown deadline throw off your schedule.

Offer feedback, not criticism. Most experienced freelance copywriters are professionals who understand that client feedback and revisions are just part of the process. That said, good writers take pride in their work and can get defensive about harsh criticism. Being constructive—and specific—about your feedback will produce better results than offering vague, negative comments.

Evaluate your experience. Once the project is complete, ask yourself these questions: Did the writer deliver the work on time? Was the first draft largely free of typos and grammar and punctuation errors? Did it require minimal editing on your part? Was the writer responsive and easygoing about making revisions? If the answer to each of these questions is yes, congratulations, you've found a keeper! If the answer to one or more is no, you might want to start looking for someone else.
Following these guidelines will make working with a freelance writer more productive and enjoyable—and leave you more time to do things you (unfortunately) can't outsource, like going to meetings.
Andrew Hindes is president of The In-House Writer, an L.A.-based copywriting firm that also offers PR writing training and pre-employment writing assessments for public relations firms and corporate communications departments. He can be reached at andrew@theinhousewriter.com. You can follow him on Twitter @inhousewriter.