[Editor's Note: This is the first in a series of 2020 predictions. The rest of this series will appear here this week. The content appeared first in the December 2019 edition of PRNEWS. For subscription information, please visit: https://www.prnewsonline.com/subscribe-now/ ]
Headlines about a lack of trust in large tech brands dominated late in 2018. That's when communicators were making their predictions for 2019. Just prior to Thanksgiving 2018, The NY Times published a 5,600-word exposé about Facebook. It exposed unsavory practices stemming from evidence of Russian meddling via Facebook in the U.S. 2016 presidential election. In addition, it revealed Facebook's extensive lobbying efforts to cover its guilt. Similarly, it revealed Facebook hired a PR firm to find dirt on rivals. Mark Zuckerberg and Sheryl Sandberg were pilloried. Initially, they denied the article's accusations. Days later they obliquely admitted guilt on certain charges.
It's little wonder that trust dominated many of the predictions our 25 PR pros made for 2019.
The 2020 predictions below mention trust. On the other hand, it is viewed mostly as an underlying value critical to effective PR.
The theme that arises more consistently in the 2020 predictions is personalization. For example, technology's ability to help PR pros create personalized experiences for stakeholders. Similarly, the importance of personalizing pitches to media is noted. Our first prediction, from Gene Grabowski of kglobal, anticipates the importance of personal service in 2020.
Is personalization a reaction to the creeping influence of AI on PR? Or a push-back against social media bots? Perhaps. We'll not hazard a guess, but we encourage you to do so.
Agencies
Agencies and the Personal Touch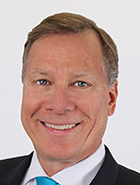 Gene Grabowski, Partner, kglobal
Corporations are growing weary of millennial and Gen Z consultants "handling" them. They will look for more face-to-face interaction and personal service in 2020. Increasingly, even GenX and millennial clients are grousing about how little personal service and interaction they get from PR and management consultants who meet with them once, then seem to disappear as younger, less-experienced colleagues do much of the account work. Advertising and PR pros who show up for in-person meetings and provide high-end strategic counsel and first-rate work increasingly will win the lion's share of business, regardless of their firm's size.
Agencies and the Rise of In-House PR
Steve Cody, Founder/CEO, Peppercomm
We'll see more corporations expand in-house marketing and communications teams. This will increase pressure on agencies to become strategic counselors as opposed to mere tacticians. In addition, to justify their value-add, PR firms will be challenged to provide business results.
AI 
Mark Weiner, Chair, IPR Measurement Commission/Chief Insights Officer, Cision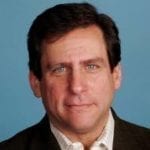 Applications for AI in PR research and evaluation will expand, while claims of AI will explode. Amidst this phenomenon, practitioners may be surprised to learn that rather than freeing them from mundane tasks, AI requires a serious investment in human resources to train and manage the technology to deliver relevant content, accurate data and actionable insights.
2020 will be a year of discovery as professional communicators who buy in to AI realize that reliable insights engine automation is overstated and that no technology replaces human expertise.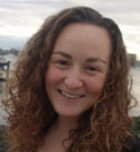 Suzanne Block, Director of Emerging Technology Group/Manager, West Coast Operations, Merritt Group
The hype of AI was enough to generate attention and newsworthiness. In 2019, use of the word "AI" in marketing was ubiquitous, making differentiation hard.
In 2020, organizations that want to rise to the top of the AI news cycle will be forced to take a stance on how their AI technology not only incorporates privacy, scalability and democratization for non-data minded skillsets, but also paint a picture of how it will change the way business is done.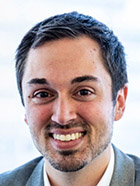 Andrew Cross, SVP, PR, Partner Walker Sands
AI will bring practical utility to PR roles. Solutions increasingly are automating the process of content creation, which has big implications for media relations pros as well as corporate communicators. There also are AI-backed tools for real-time crisis monitoring. Several communications-measurement vendors tout AI-embedded solutions.
In 2020, AI will move from a futuristic technology on the horizon to a component solution incorporating many of the tools PR professionals engage with every day.
Crisis
Crisis and Employee Activism
Karen Mateo, CCO, PRSA
In 2019, we saw a spike in employee activism as workers more frequently (and with better organization)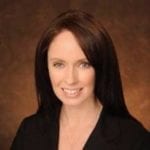 voiced complaints, expressing frustration with company policies and practices. This has resulted in an increased focus on internal communications and employee engagement to ensure a wide variety of opinions is being heard and company values are respected. Employers need to be better prepared for when a crisis like this inevitably arises.
Communicators will be required to play an even greater role in helping leadership manage through what can be a difficult situation, but one that can also result in positive outcomes and improved business practices.
Steve Cody, Founder/CEO, Peppercomm
2020 will see a rise in agency employee activism. More agency employees will insist CEOs resign business because of ethical or moral dilemmas. Case in point: Edelman's resignation of The Geo Group, the private prison operator and contractor for ICE.
Media and Media Relations
John Walls, Director, Corporate Communications & PR
Neiman Marcus Group
Personalization continues to be a key business focus. This extends to the way PR pros interact with
media. Yes, spray-and-pray sometimes yields success. But with publishers downsizing and outsourcing editorial, it's important to reach out to the right contacts. Personalizing doesn't mean changing the reporter's name and publication in a mail merge. It's developing meaningful relationships and approaching media contacts with individual pitches and angles that will inspire quality coverage.
Seth Arenstein is editor of PR News. Follow him: @skarenstein