It's time to celebrate our independence! For communications professionals that means now is the time to connect your brand to America's biggest summer celebration—or at least pick up some pointers from the brands that are best at aligning themselves with the spirit of the Fourth of July.
To commemorate America's 237 birthday here are 13 brands (in honor of the 13 original colonies) that celebrate the holiday in style (listed in no particular order).
1. Nathan's Famous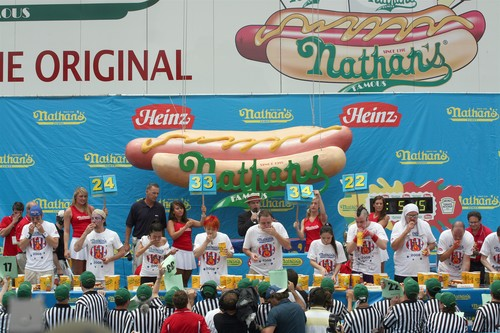 Nothing is more American than hot dogs, and Nathan's Famous Hot Dog Eating Contest has emerged as a must-watch television event.
2. Coca-Cola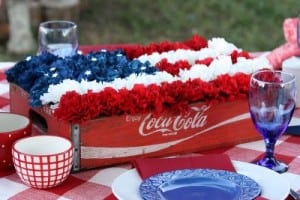 No holiday is complete without an appeal from one of America's oldest brands. To celebrate July 4 this year, Coca-Cola will be sponsoring a Fireworks Spectacular in Atlanta. Not only that, the company will extend its visiting hours at the World of Coca-Cola. Coca-Cola is also sponsoring local celebrations around the country.
3. Pepsi
Pepsi's red, white and blue can is a great holiday accessory, but the soft drink company isn't banking on that alone. Pepsi has taken to digital media to encourage its followers to share their celebration with Pepsi. If you take a picture of your summer fun and upload it to Pepsi.com, the soft drink company will make a donation to one of five organizations, which includes the USO and the Wounded Warrior Project.
4. Budweiser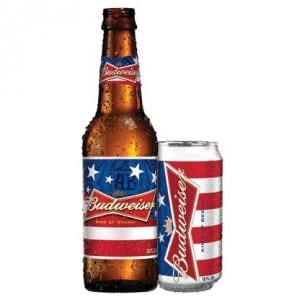 "The King of Beers" launched a promotion that benefits military families. Special red, white and blue-themed bottles and cans went on sale May 6, and Budweiser will make a donation (up to $1 million) to the Folds of Honor Foundation for every unit sold up to July 4.
5. Macy's
Macy's 4th of July Fireworks Spectacular is one of the most impressive firework displays year-after-year. This year will be no exception, with a reported 40,000 fireworks, and music curated by R&B star Usher.
6. Pinterest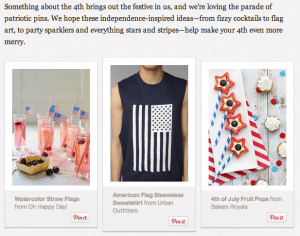 Planning a celebration can be a lot of work, but Pinterest is hoping to relieve some of the stress. The visual social media network has devoted pinboards to all your celebration needs.
7. Epicurious
A cake-making contest is a fun and delicious way to engage stakeholders. Epicurious wants your best red, white and blue recipe. Winners receive a gift and their recipes published by Epicurious.
8. Major League Baseball & New Era
Once again this year, Major League Baseball will roll out Stars & Stripes hats to be worn by all players on July 4. The hats were introduced to pay tribute to veterans, both home and abroad, and proceeds from the New Era hats will benefit Welcome Back Veterans.
9. TOMS
This year the philanthropic shoe company kicked things off early. TOMS hosted an open-invitation pre-Fourth "Red, White and Bold Bash" on Saturday, June 29, in Los Angeles.
10. Kraft
Kraft Foods wants to add some flavor to this year's celebration—it's promoting fun and festive recipes with a patriotic flair.
11. Liberty Mutual

Liberty Mutual is sponsoring the 40th annual "Boston Pops Fireworks Spectacular." Perhaps no city is more synonymous with American independence than Boston–just 40 miles north of Plymouth and home to Paul Revere's famous ride.
12. Walt Disney Co.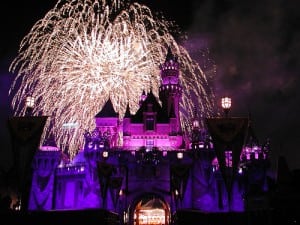 Disney does everything big, and the Fourth of July is no exception. Disneyland and Walt Disney World not only host massive firework shows, they celebrate the holiday for a week straight with various daily events for visitors.
13. U.S. Armed Forces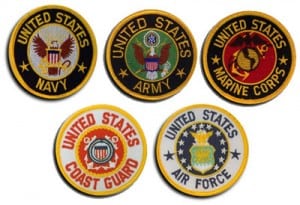 Let's not forget the five brands that make up the U.S. Armed Forces–the Army, Navy, Air Force, Marines and the Coast Guard. They work hard every day to keep our nation secure and enable us to celebrate freely.
Follow Caysey Welton: @CayseyW