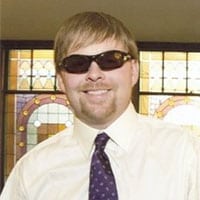 As a PR pro, writing is your most important tool. But keeping your writing chops sharp is a never-ending quest.
Style guides, consumption behaviors and, of course, language and dialect all change. It is the PR pro's task to stay on top of the trends and produce content that is timely and well written.
Journalists must also adapt to tremendous changes in the media marketplace. Given that, sometimes it's best to think like a journalist when you write. It can be very effective craft your content as if your were a journalist, in terms of how to reach a specific audience.
Jody Robbins, director of social media at Blast Marketing, and upcoming speaker at PR News' Writing Boot Camp on November 21 at the Hyatt Regency in Chicago, is a former journalist. That provides him a unique perspective on how PR pros can think and write like journalists.
PR News: What is the most important thing to keep in mind when writing for PR?
Jody Robins: I stand kind of alone on this as far as I know, but when writing for PR, the audience (journalists) is very astute, extremely grammar knowledgeable and tell stories for a living. So, though I believe editors and reporters would rather take 'just the facts' if the press release is dogmatic, boring and trite, they would get even more out of a well-told story that is at least in the same vein as the content they create for consumers at their respective publications.
PR News: Conversely, what should practitioners avoid?
Robbins: For me, the biggest thing PR writing should avoid are cliches and using the same old words: amazing, great, terrific, etc. Like I said, you're writing for a more sophisticated audience when reaching out to the media, not less.
PR News: How can you craft your writing to read like news rather than a promotion?
Robbins: I think coming across as news, or, more generally, consumer-friendly content, comes down to the same reporting and writing skills that power journalism. So many PR and marketing professionals could have taken the journalist track anyway, so there are usually people in any creative organization who have the skills and the motivation to create journalistic-style content. Use their talent and ability to produce both more creative press releases and offer clients creative website and blog content, as well, to open up a new revenue stream.
Jody Robbins will be speaking at the session titled, "How to Think Like a Journalist and Write Like One for PR," on Nov. 21 at PR News' Writing Boot Camp in Chicago.
Follow Caysey Welton: @CayseyW