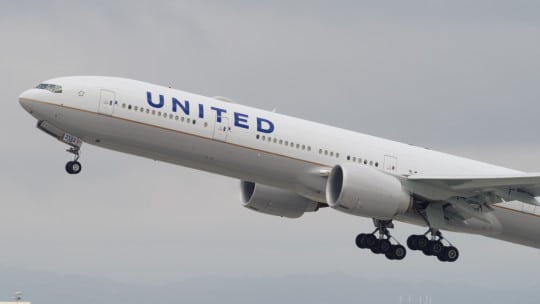 Eleven months after its disastrous handling of an incident in which a passenger was dragged off of a flight, United Airlines is once again in hot water. But the company's response has shown that it has learned some lessons in crisis communications since then.
On Monday night, a passenger's dog died while traveling on a United flight from Houston to New York. Travelers are allowed to bring dogs on board provided the animal is in a TSA-approved carrying case that will fit under the seat in front of them. Though passenger Catalina Robledo followed these rules, a flight attendant still insisted that the case was blocking the aisle and asked Robledo to store it (with the dog inside) in the overhead bin. The dog's death was discovered once the flight landed in New York.
The airline issued a statement as news of the incident spread: "We assume full responsibility for this tragedy and express our deepest condolences to the family and are committed to supporting them," the statement reads. "We are thoroughly investigating what occurred to prevent this from ever happening again."
This apology is a far cry from the airline's initial tone-deaf response to the episode involving David Dao, a 69-year-old passenger who refused to voluntarily leave an overbooked flight and was forcibly ripped out of his seat and dragged down the aisle by aviation security officers.
After videos of the scene went viral, United CEO Oscar Munoz wrote an internal letter saying he stood by his employees. "Our employees followed established procedures for dealing with situations like this…while I deeply regret this situation arose, I also emphatically stand behind all of you, and I want to commend you for continuing to go above and beyond to ensure we fly right."
Instead of acknowledging that those established procedures might need to be reexamined, the letter went on to shift the blame to the passenger, saying that after being "politely asked to deplane…each time he refused and became more and more disruptive and belligerent."
This time, however, United didn't default to blindly defending its employees (and blaming the victim).
"This was a tragic accident that should never have occurred, as pets should never be placed in the overhead bin," United spokesman Charlie Hobart told the Associated Press, adding that it wasn't known why the unidentified flight attendant didn't allow Robledo to keep the dog carrier under the seat. The airline also said that it is paying for an autopsy of the dog and is refunding the tickets.
The story was first picked up by travel blog sites such as The Points Guy and One Mile at a Time.
A United spokesperson confirmed the tragic accident and the airline is assuming "full responsibility." Here's the full statement: https://t.co/wty6MUDAbqpic.twitter.com/OkfTjOBEPL

— The Points Guy (@thepointsguy) March 13, 2018
But it originally appeared on the media's radar when a passenger on the flight, Maggie Gremminger, described the distressing incident on Facebook and Twitter shortly after the flight landed.
I want to help this woman and her daughter. They lost their dog because of an @united flight attendant. My heart is broken. pic.twitter.com/mjXYAhxsAq

— MaggieGremminger (@MaggieGrem) March 13, 2018
Gremminger has subsequently posted that she and other passengers could hear the dog barking throughout most of the flight. Robledo told Telemundo yesterday that she had to helplessly listen to its barking, but could not stand up to check on the dog due to turbulence and the fact that she had a newborn child on her lap.
Despite the airline's handling of the fallout, the reaction on social media has been understandably emotional, with some taking issue with the clinical wording of United's response.
"...apologized for the incident."

The incident was a living damn dog. Jesus, United. https://t.co/pEKhIfz2vK

— Amanda Palumbo (@amandapalumbo) March 13, 2018
Follow Jerry: @Jascierto