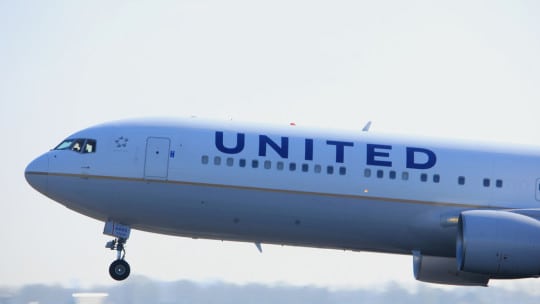 United isn't doing itself any favors in response to its latest PR crisis.
Videos of a man being dragged off of a United flight Sunday night have quickly spread through the web, drawing widespread condemnation and outrage. The incident showed a 69-year-old man forcibly ripped out of his seat and dragged down the aisle by aviation security officers, after refusing to voluntarily leave the overbooked flight.

While United CEO Oscar Munoz publicly apologized the next day and said the company was investigating the incident, he took a decidedly tougher stance in an internal letter to employees. In the letter, Munoz said he stood by his employees, even as the Chicago Department of Aviation Security suspended one of the officers involved in the incident: "Our employees followed established procedures for dealing with situations like this…while I deeply regret this situation arose, I also emphatically stand behind all of you, and I want to commend you for continuing to go above and beyond to ensure we fly right."
Talk about a tone-deaf reaction. Instead of acknowledging that those established procedures might need to be reexamined, Munoz doubled-down, citing policy and effectively passing the buck. The airline was left with "no choice" but to call in security, Munoz wrote.
The letter went on to shift the blame to the passenger, saying that after being "politely asked to deplane…each time he refused and became more and more disruptive and belligerent."
This comes fresh on the heels of another PR gaffe, and the company's responses to both are eerily similar. When two teenage girls were barred from boarding a flight because they were wearing leggings, a similar uproar ensued on social media. In response, the company issued a statement citing its dress code policy.
But the dragging incident is decidedly more upsetting, captured as it was in all its pathos from multiple cell-phone camera angles. And it's far-reaching: Those videos of the passenger, who appears to be Asian, have gone viral in China as charges of racism abound.
Shares in United were trading 3.7% lower this morning, meaning the company may have lost about $800 million in market capitalization since Sunday.
Update 4/12/17: Yesterday afternoon, CEO Oscar Munoz did an about-face, offering a much more contrite apology, saying "I deeply apologise to the customer forcibly removed and to all the customers aboard...I want you to know that we take full responsibility and we will work to make it right." And this morning, Munoz appeared on ABC vowing to conduct a wide-ranging review of company policies and pledging that United will no longer use law enforcement officials to resolve such disputes.
Follow Jerry: @Jascierto