PR News will kick off 2018 with its celebration of the Top Women in PR on Jan. 23 at New York's Grand Hyatt. This annual luncheon event tends to be much more than a parade of illustrious business executives. Top Women in PR honorees typically share their deepest-held lessons learned and, most significantly, talk about the mentors who have had the greatest influence on them.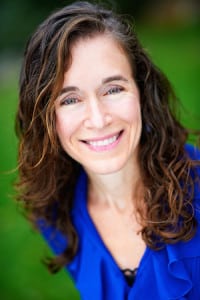 For two and a half hours, all vestiges of professional competitiveness melt away as these top communications executives share the stage and talk about their sources of inspiration, the professional and personal challenges they struggled to overcome, the essence of true leadership and the ways in which they share their hard-earned wisdom with women who are new to the communications discipline. PR News' judges selected the Top Women in PR based on specific campaigns they led over the past year and also on the positive influence they have on colleagues and communicators beyond their own workplace.
Attendees at the Jan. 23 luncheon will also hear a keynote presentation from Melissa Bernstein, co-founder and chief creative officer for toy manufacturer Melissa & Doug. In her keynote presentation, "The Secret of My Failure: How I Found My True Passion and Authentic Voice," Bernstein will talk about how in her nearly 30-year tenure as a leader of Melissa & Doug, she has created more than 10,000 products with only 2,000 still remaining in the line—failing far more than she has succeeded—and how the freedom to fail enabled her to find her brand's authentic voice.
See this year's Top Women in PR.