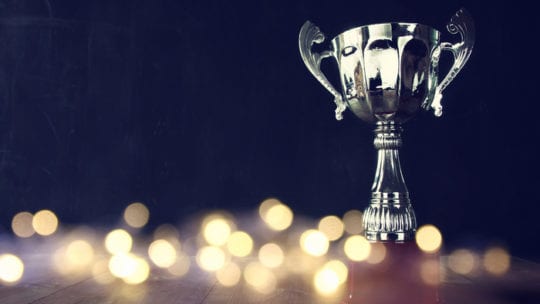 The PR industry currently stands at a point in time where it is reassessing its current employment and leadership structures to promote more diversity and change. It's also facing challenges from a worldwide pandemic, reforming the very way it does work. 
In every industry there are trailblazing change leaders, and when it comes to the company-employee relationship, these leaders are more important than ever. PRNEWS surveyed an outstanding group of entries for this year's Top Places to Work in PR. Particularly during the COVID-19 pandemic, many people are simultaneously juggling work and family and societal change. These workplaces strive to put employees first. 
Honored organizations included everyone from large-scale global agencies like Porter Novelli to household name brands like Aflac and smaller, more focused firms like Seven Letter. While this year's workforce needs and issues are more challenging than ever, we noticed some companies really stepping up for those who need them most.  
Time is Everything
For many working in PR, having a work-life balance seems almost impossible. However, several organizations are doing their best to create flexible and sustainable free time for hard-working employees, whether it be a rewarded week-long sabbatical after five years with the company, or unlimited PTO. Clyde Group offers a paid five-week sabbatical for employees who reach their five-year anniversary. This comes with a $5,000 stipend that employees can use to fund their vacation and sabbatical exploits however they'd like. The only string attached is that employees have to send photos from their travels.
For those expanding their families, W20 offers a program for new parents, "Your Fourth Trimester," that provides an executive coach to help ease the transition back to work--which can really help with those struggling to balance everything. The agency also offers a week of paid time off for every week a pre-term baby is early – up to eight weeks.
And for those expanding their families in the furry capacity, SPM Communications offers Paw-ternity leave for new pet parents following the adoption or purchase of a new dog or cat.
Diversity and Leadership
If employers have learned anything in 2020, it's that actions speak louder than words. Employees long for a more diverse working environment and more opportunities for advancement and leadership, particularly at senior levels. 
Over the past few years, Fahlgren Mortine associates formed a relationship with Central State University, a historically black university located in Ohio. Staff schedule regular speaking engagements within CSU's communications department, and employees have hosted classes and students at the firm's offices. Additionally, Fahlgren Mortine formed a relationship with Capital University's Convergent Media Center to develop a capstone immersion course in integrated marketing and communications, guiding the next generation of practitioners
Hotwire joined with the PR Council to make a commitment to media train and speaker train thousands of women leaders in 2020 to decrease The Say Gap. As part of the commitment, Hotwire pledged to train 2,020 women and minority leaders in celebration of its 20th anniversary.
And this year Rogers & Cowan PMK supported the Outlier Society's inaugural fellowship; the Society is a partnership between the Obama foundation and My Brothers Keeper, aiming to offer job opportunities within the entertainment industry to people of color.
Care in a Crisis
Many people are struggling with the onset of COVID. Whether it's an unemployed partner, sick family member or just the strain of a lockdown on normal life, these employers set the bar high for taking care of their own. 
CURA Strategies normally offers a monthly reimbursement for transportation. However, since everyone is working from home during the pandemic, the company switched to a monthly food stipend, that employees can use to order lunches for themselves and others for weekly team virtual meetings. 
Several organizations including Impact Marketing + Communications and Seven Letter pay 100 percent of premiums for employee health insurance. 
Health+Commerce sent a care package to each employee with snacks, games and locally-made hand sanitizer during the COVID shelter-in-place order.
And Bayer allowed employees to be part of the solution. The company has expanded its volunteer hours program to allow employees that were trained medical professionals or had other training the opportunity to volunteer in the community.
PRNEWS congratulates all of our Top Places to Work in PR winners for creating innovative spaces where communicators can thrive. Click here for the full list of honorees.