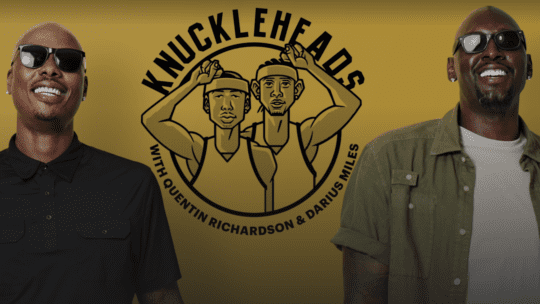 Even if you know nothing about baseball, surely you know the name Derek Jeter.
Derek Jeter, the legendary shortstop, retired from the New York Yankees in 2014. He did not retire from the public eye, though. After a career strewn with media tumult in one of the toughest press cities in America, Jeter decided to take his brand into his own hands, and The Players' Tribune (TPT) was born.
The Players' Tribune will celebrate its fifth birthday this fall and even with its distinct focus on first-person content from athletes, the content structure and delivery has evolved with the times. In addition to written content, TPT has taken on video and podcasting, as well as event marketing—whatever medium it needs to take to deliver the best treatment for an athlete's story.
PRNEWS caught up with the chief executive officer of TPT, Jeff Levick, at the 2019 Sports PR Summit. TPT has presented the invite-only summit the past four years as part of its events portfolio, to highlight the unique relationships that from between athletes and public relations communicators.
"PR is an important part of the storytelling ecosystem," Levick said.  "Our purpose isn't to make or break news (at TPT), but (athletes) will share things they haven't before. That is why we (TPT) are part of the communications strategy for these athletes and how they think about their brands."
According to Levick, Jeter set out to create The Players' Tribune as a result of his own relationship with the New York media.
"He felt his words were twisted, and eventually stopped talking to the press," he said. "He'd get the same questions, and give the same answers, and thought wouldn't it be great for athletes to have their own media company."
Jeter penned the first post on The Players' Tribune— a letter for fans explaining his emotions on retiring, as well as acknowledging his relationship with the press. Jeter expressed that he was "not a robot," and wanted a space where athletes could connect directly with their fans, "with no filter," from a whole other angle.
Since then, TPT has taken that direct model and run with it. It's evolved beyond the written word, taking on a full suite of ways that athletes can tell stories including video, long form journalism, multimedia projects, docuseries, podcasts and more.
As the reputation of TPT has grown, athletes have noticed. There is even a page on the website for athletes to pitch story ideas, which may evolve into bigger projects.
"They start by telling a story, but it evolves to dimensionalize athletes besides what they are known for," Levick said. "They are now known as people, outside of just what they do."
Retired NBA player Quentin Richardson contributed his first piece to TPT as a letter to his 12-year-old self in January of 2018. Richardson shares pictures of his family and career, careening through a long-form inner dialogue that could rival the intensity of any best-seller. He mentions the murder of his brother, and death of his mother from breast cancer, along with the flamboyance of NBA owner Donald Sterling and lessons of forgiveness. The piece speaks entirely in his voice, drawing readers in with a strict authenticity.
Quentin's pal, retired NBA player Darius Miles, saw TPT's treatment of Richardson's piece and gained a trust and need to also tell his own story.
"I wouldn't have done it, but I trusted him (Richardson)," Miles said. "The momentum that we gained from our stories, and people seeing the chemistry we had together...we were trying to figure out what we could do next."
And from there TPT's successful "The Knuckleheads" podcast was born. The audience craved more from the duo, and they agreed to try out the podcast format, which they record for not only basketball fans, but for fans that want to hear some real stories about the people behind the players.
"We don't deal with a lot of clickbait type stuff," Richardson said. "We are seeking out cool, fun, stories that regular people want to know about, no matter what level of sports you play. We're trying to be real and relatable, we talk about regular stuff, but always from a basketball viewpoint."
TPT helps the duo to broadcast the way they want athletes to be perceived. In this, they control the message and brand.
"The biggest misconception about athletes...people think that we are not that smart or intelligent." Richardson said. "We can size people up and see if they are bullshitting us or not. At a young age, I began to know and ask, what do you want, because we were getting poached by schools to play basketball. For a lot of us players, we shut down when we see BS. Just be real. Treat people how you want to be treated. They will remember that. Athletes have good and bad days, just like everyone else."