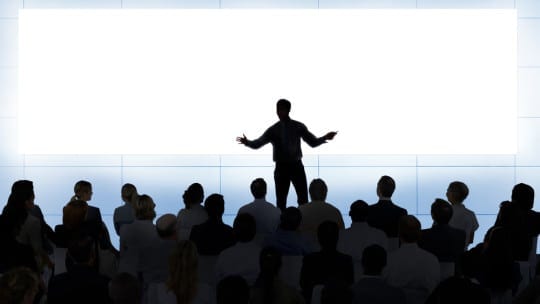 If you think you know what it means to be a CMO, think again.
Big shifts in business have necessitated a reimagining of this role. Direct and database marketing are still important, but they've taken a backseat to the CMO's biggest duty: driving growth.
What does it take to a CMO with a seat in today's board room? "Today the role is about creating movements, rather than monuments—reimagining brand experiences in a dynamic way that inspires customer demand and loyalty," said Margaret Molloy, CMO at Siegel+Gale.
The two skills that are most important, according to Aaron Strout, CMO of W2O Group, are "a greater understanding of digital—everything is now digital—and the ability to find and implement data-driven insights."
"CMOs need to be more data-driven than ever… truly living by the metrics and looking to constantly optimize," he said, adding that a second priority is "taking the best of the old and combining it with the new."
This requires "combining data-driven inputs and good gut instincts to strategically pivot at speed with shifting technological and cultural influences shaping the way people think and buy," said Sarah Aitken, an independent brand strategy consultant who was formerly CMO at Iris Worldwide.
A broader role
The role of CMO has also undergone a major expansion, said Aitken.
"It requires a truly multifaceted individual who is a strategic leader capable of recruiting and managing specialists that understands how to work at the individual customer level," she said. "For the young brands I work with, founders are playing the CMO role and coming at it far more from a business growth standpoint with a deep understanding of visual storytelling around a clear brand purpose."
"I would also argue that it is more important than ever to be a great storyteller," said Strout, "something more in the CCO's wheelhouse in the past."
In addition, CMOs must be culture carriers, said Molloy, "engaging all employees across their organization, even team members who may not work directly in their particular department. A successful CMO inspires brand loyalty on the part of customers, employees and all constituents."
The new CMO must wear must also wear the hat of "educator." "The success of a CMO is dependent on being able to train, guide [and] nurture a team to success," said Shashi Bellamkonda, CMO at Surefire Local. "When things change beyond the control of the team, how to be able to be there and help them manage this change is crucial."
Perhaps most importantly, today's CMOs must be simplifiers. "At the end of the day," said Molloy, "CMOs should make it simpler for for all customers and colleagues to flourish."