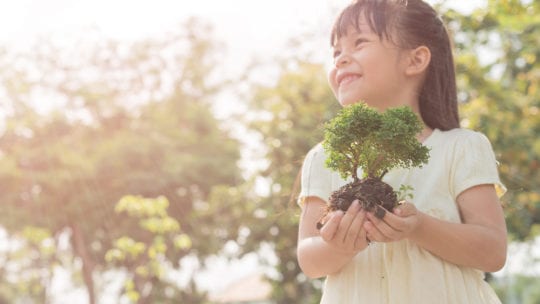 Every April 22, citizens around the globe recognize Earth Day and demonstrate support for environmental protection. While the celebration spans only one day, some companies embrace environmental sustainability as an ongoing mission. 
Many of these brands memorialize their commitment in Environment, Social and Governance (ESG) reports, sometimes called sustainability reports. 
Creating a Robust ESG Report
Before creating a report, of course, companies must outline a sustainability strategy and commitments. Sandy Skees, global sustainability and ESG strategist at Porter Novelli, recommends "robust, science-based and time-bound" commitments. 
Skees adds a report "is the first communication tool that a company can deploy for telling stakeholders how it is doing against its environmental and social commitments."
Such reports track successes, challenges and partnerships formed to reach goals. 
For instance, last week IBM unveiled a revised ESG framework as part of its report. Entitled IBM Impact, the company's plan pledges to achieve net zero greenhouse gas emissions by 2030, divert 90 percent of non-hazardous waste from landfill and incineration by 2025, and initiate 100 client engagements or research projects with environmental benefits by 2025. 
How Are Companies Held Accountable?
Despite rising interest in the environment, results of a recent Harris Poll survey for Google Cloud were mixed. On the positive side, a majority of 1,491 global executives surveyed said environmental sustainability is a priority. However, 58 percent also disclosed that their companies engage in greenwashing. That figure rose to 68 percent in the U.S. What structures can help companies stick to their goals? 
Some companies have governance committees that are responsible for reviewing ESG goals. Another best practice is creating a dedicated sustainability leader, such as a chief sustainability officer, reporting to the C-Suite.
"Underneath them," Skees says, "should be individuals throughout the organization whose job is to create change and influence how the company's practices, such as the materials they source, have an environmental and social impact."
Linking executive compensation to ESG goals is another way of encouraging sustainability, according to Sarah Chapman, chief sustainability officer at Manulife, and a finalist in PRNEWS' Social Impact Awards.  
Transparency is key. The best ESG reports are candid, highlighting successes and areas for improvement, Chapman says. 
Choosing Your Company's Route to Sustainability
The survey also revealed 65 percent of companies did not know how to progress toward environmental sustainability, despite a desire to do so. 
A first step is examining "your most material issues," Chapman says. "These are issues your stakeholders care about the most and you have the greatest ability to influence."
From an operational perspective, Manulife is carbon neutral. One of the largest institutional managers of agriculture and timber, its carbon sequestration from forests outweighs operational emissions. Chapman says this is a good start, but more work is ahead. 
Include Racial Justice 
Ryan Pintado-Verner, CEO and founder of Smoketown, a consultancy, insists an ESG report without a racial component is "missing a vital part of what is necessary."
For example, toxic waste sites are disproportionately located near communities of color and low-income. Data and goals addressing these fenceline communities should be part of an ESG report, especially when a company is responsible for creating waste. Unfortunately, the average CEO is unaware of the impact that companies have on fenceline communities, Pintado-Verner admits. 
"Actual change begins with challenging the operations team to understand the collateral damage and impact being done by their supply chain," Pintado-Verner says. It is not enough to read about such issues. Instead, Pintado-Verner says, it is important for companies to hear from and work with members of such communities. 
Pintado-Verner says the Climate Justice Alliance, a network of those who live in fenceline communities, is among several groups that can help companies understand sustainability and climate justice through a racial lens.

Andrew Byrd is a media associate at PRNEWS