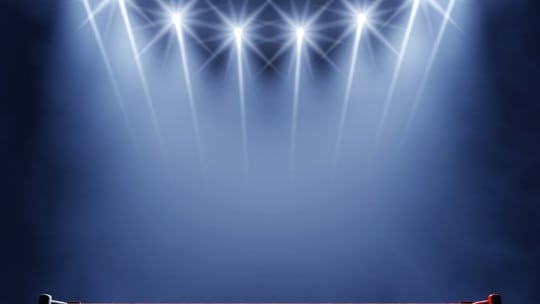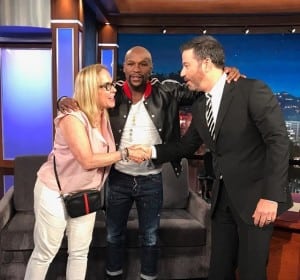 It's difficult to remember a fight that's had more hype associated with it than this weekend's contest in Las Vegas between un-retired boxing champ Floyd Mayweather Jr., 40, and mixed martial arts king Conor McGregor, 29. Even if the contest fizzles, the PR likely will be studied for years. It's tracking to be the largest pay-per-view sporting event ever.
Instead of the dry, sullen, boxing press conferences of yesteryear, Mayweather-McGregor went in a different direction. It staged a four-city, three-country press tour that drew more than 40,000 screaming fans, 800 media members and included live music. The key, says Swanson Communications president Kelly Swanson, was opening up the press events to fans, who'd been begging for a Mayweather-McGregor match for awhile. Swanson and her team are managing PR for Saturday's bout. She spoke to us from Las Vegas about lessons she's learned from the experience.
Communications Is Critical: It sounds cliché, but Swanson's top takeaway is the importance of clear communications, particularly when dealing with on-site personnel. "Make sure that everything you need from the people at the site is completely defined by you, prior to your arriving…so they know exactly what their responsibility is…know your vision and they can help you execute the event."
Communication was even more critical here since in at least two cities, "We landed hours before the event…you want as much of the work that PR, marketing and communications people are capable of to be done before…you get [to the site]. Once you arrive you can see what they've been doing, but you also have an opportunity to make your own edits to the situation, no matter what the timeframe is."
Timing: "In an ideal world, you want to have at least three months" to put together a major event "so you're not staying up all night long and having heart palpitations," she jokes. How much time did Swanson and her team have to arrange the tour and other publicity? "About 15 days."
She gives an assist, though, to staff at the various venues where the Mayweather-McGregor tour played, including Staples Center in L.A., Wembley Arena in London, Budweiser Stage in Toronto and Barclays Center in Brooklyn, NY. "It was such a high-profile fight that [those venues] worked with us…with that comes very experienced people who know what they're doing. Still, communicating the vision and the concept is the most important thing."
Don't Forget the Press: Although the tour events emphasized fans, Swanson took care of the media, too. "You have to be careful to stage these events so the press gets what it needs…the fighters are responding to the fans [during the events]…so in each one of those locations we had a private area for the media, a television room for the TV reporters where they could do one-on-one interviews and a private print room. So in every situation the media was taken care of. That helped deliver the stories that we wanted presented."
Hurdles: The travel was the toughest part, Swanson says. She prefers media tours where you travel from east to west. "When you travel from west to east, as we did here, you lose time." There were also two border controls. "We spent two nights on planes…so the biggest hurdle was making sure everyone had the rest they needed to perform the next day. And with this many fans involved, I would call it a performance."
The other issue was staging events in a big arena. Swanson has worked many press tours, but never "in a big arena…so you have to make sure your setup is strong, your audio and video…lighting, sound, risers, all the equipment you need…that had to be tight."
Measurement: "The impressions coming from page views, stories read, television exposure, particularly on ESPN and Fox, tripled in comparison to what we have seen…I've been in PR for 25 years and I've never seen anything like this…when we announced that the media tour was going to be open to the public and that each event was going to be ticketed, the tickets were gone in a matter of hours. That was my first realization that this was going to be different…I was a little skeptical at first that we could fill these arenas…"
Why did the tickets go so fast? "I think we did a really good job of strategically announcing the tour and letting people know tickets were available." The venues "helped a lot…they were very aggressive."
The tour announcement came right after the fight was confirmed. Opening the tour to the fans became a story "in and of itself…the media made that a story." Social media also played a part.
Where will she be on Saturday night? "I will be in the arena…beginning in Floyd's locker room and then in press row…sitting with deadline media…my team oversees press needs. Afterward we will execute a post-fight press conference in the arena…I then have to manage Floyd's responsibility to the press after he fights, for live television…The next few days…we might do some post-fight events in L.A. and NY…about one week later we'll have exit strategy sessions…and then get back home, unpack, send out my bills and we're done."
NOTE: This content appeared originally in PR News, August, 22, 2017. For subscription information, please visit: https://www.prnewsonline.com/about/info
CONTACT: kgregory@swansonpr.com