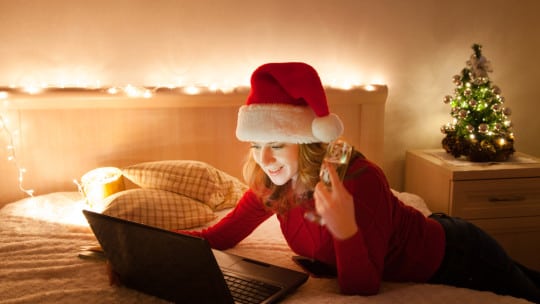 The National Retail Federation has forecast that retail sales between November and December 2016 will account for $177 billion in revenue, a 7-10% spike from last year. As the digital divide narrows and more people turn to the internet to research, make and discuss holiday purchases, it only makes sense that social media is playing a larger role in the season.
more than 1,000 consumers on their social media habits and expectations for brands this time of year. The key takeaway: Social matters at every step—from along the path to purchase to afterwards enjoyment. One in three respondents said that social media will influence their holiday purchases and another 30% said they're likely to post on social media about a gift they receive.
In conjunction with our survey, Sprout's data team analyzed 3.6 million social messages from Facebook, Twitter and Instagram across 15 industries. Zeroing in on retail, our data scientists discovered that the average retail brand should be prepared to receive 3,140 social messages this holiday season.
Smart Brands Are Enlisting Santa's Helpers
During the holidays about one in seven people seek a response to customer service inquiries on social. The good news? Retail has a one-in-six response rate (compare to the average business' one in 10). This means that people are roughly 50% more likely to get a response from a retailer than they are from another type of business.
However, of the 3,140 social messages projected for retail brands' social feeds this season, 56% will require action on the brand's part. That's a 15% increase from 2015. So how have brands been preparing to handle the influx of activity?
We spoke with multinational clothing corporation Urban Outfitters and subscription based e-commerce brand Adore Me to get a better sense of their holiday tactics.
Seasonal Growth: Urban Outfitters Adds to Its Team
Alayna Giovannitti, social media marketing manager at Urban Outfitters, explained how her team analyzed consumer social habits from last year to identify where they needed to focus their resources this season, from specific networks to types of interactions.
"This year there is a bigger focus on customer service throughout our Urban Outfitters Help Me Twitter handle," Giovannitti said.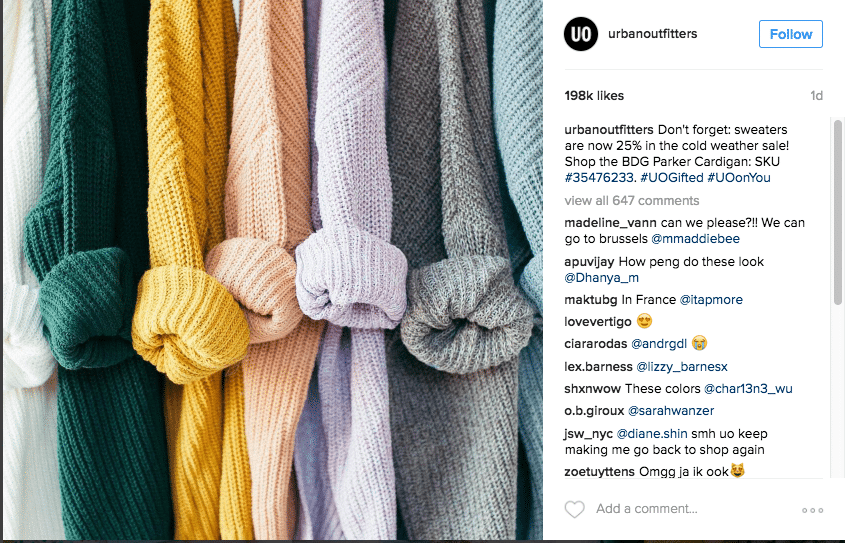 In addition to paying more attention to Twitter, Giovannitti is hiring a temporary social media coordinator to sit on the brand's customer service team and assist with order inquiries and customer concerns. She's also preparing her team in advance to work overtime during the season if need be.
Group Effort: Adore Me Taps Internal Teams
Brands like Adore Me are enlisting existing employees to help. We spoke to Elise Sabak, Adore Me's Social Media Coordinator, about the brand's seasonal social strategy.
"Each year our social channels grow a great deal, so it's important for us to stay on top of all of the new messages, comments and questions we receive," Sabak said.
"This year, we'll be meeting with a few members of our customer relationship team to prepare them for the influx of new customers and questions that will arise with the holidays. We'll also prepare plans in case any order issues occur in this time and keep in close contact with our IT team to manage web traffic and our supply chain so we can provide answers should any shipping issues occur."
Regardless of whom your brand brings in to assist, as both brands and our data suggest, it's important that you're prepared to double down on social customer care this year.
Tis the Season of Instagram
Marketers know that there's money to be made on Instagram. The network's visual nature, audience size and new shop now button make the platform a retailer's dream. As if this wasn't enough, our data experts suggest that retail brands will receive approximately 1,000 comments on the platform this holiday season.
Sure, Instagram is primarily thought of as a publishing platform. But with numbers like these, brands shouldn't overlook Instagram as an engagement channel, and in the midst of the holidays, the storytelling medium requires some extra attention.
Urban Outfitters' advice? "Make sure nothing goes unseen," Giovannitti said.
When crafting your Instagram captions, include a description of the item you're highlighting. Use this space for proactive social customer care and answer frequently asked questions like prices and sales dates. This will help streamline post engagement and enable your brand to focus on conducting more meaningful, one-on-one conversations with fans.
The Waiting Game
Consumers are engaging with retail brands across social networks. But how are retail brands approaching each channel?
On Twitter, consumers can expect to see 11 promotional Tweets per every reply from a brand. Given the nature of the network, Facebook is primarily being used as a publishing platform. This season fans will see 22 promotional posts for every one response.
Twitter and Facebook's main commonality is the one thing that 13.5% of consumers are eager for: responses to messages. Regardless of network, customers will wait an average of 11 hours to hear back from a brand.
Don't Forget the Holly Jolly Sentiments
People are turning to social media to ask questions, make purchasing decisions and talk about the gifts they receive. But what type of content are they expecting from brands in return? As you gear up for an increase in activity on social, don't forget the snow and mistletoe. To our surprise, 38% of people are eager for holiday cheer–which beat out promotional posts (19.5%) and responses (13.5%).
Succeeding on social this season means making a list and checking it twice. Retailers need to balance jolly sentiments with timely, consistent information. Through strategic team building, being active on the right channels and planning your content ahead of time, you'll be able to deliver everything on your customers' wish lists.
Andrew Caravella is vice president of strategy & brand engagement at Sprout Social, a leading provider of social media engagement, advocacy and analytics solutions for business. A frequent industry contributor and speaker, he is on the advisory board for the Illinois Technology Association and a member of WOMMA's Education Advisory Committee. He likes being on airplanes, spinning to the beat at SoulCycle and Roger Federer. Find him on Twitter: @andrewcaravella