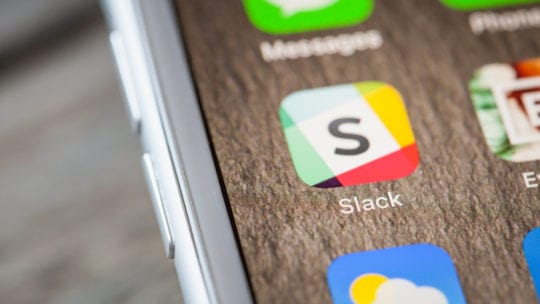 If communications professionals are known for anything, it's their ability to network. PR pros glide into rooms, building relationships with seeming ease. But creating those connections takes time, coordination and logistics management. And honestly? While that's fine to do for an employer, where does the time come from to do this in their personal professional development life? 
Enter Slack. Some of you may be using Slack in your offices. It's a great inter-office messaging tool that facilitates conversations, project management and file sharing. And it's especially great at decreasing all those unnecessary emails. 
At PRNEWS, we thought about how to utilize Slack to connect our readers and community. How could we leverage the relationships we've built with amazing contacts to benefit those outside of our circle, and bolster an entire community? And with that, we created the PR and Communications Pros Slack group. If you'd like to join, find out more information here. 
Ease of Use and Relevant Topics
Our current Slack group is composed of several channels, including conversations on crisis management, data and analytics, visual storytelling and more. It's a great place for learning as well as sharing campaign successes. 
The channels allow for individuals to not only bounce ideas off of each other, but also discuss platforms, products and vendors, as well as the latest PR and comms news. 
Laura Gross, president at Scott Circle Communications, already uses Slack at her firm, so joining the PR group was an easy decision. 
"I joined the Slack group so I can stay on top of PR trends, have a larger conversation with many other PR pros and expand my network," Gross said. "Instead of another email or listserv message, I can just look at the PR Slack channel - so much easier!" 
Easy Networking
We hope our Slack community initiates connections for best practices, but career progression as well. The group welcomes job postings and internships to share within the industry. 
Jon Chang, head of consumer growth, U.S., at Klarna, already has seen benefits from interactions on the platform. 
"This Slack Team is (money emoji)," Chang said. " I joined here to be part of thoughtful, genuine like-minded people. I have already been able to find job candidates for my team, learn about a variety of communications tactics, and make valuable connections."
As with Twitter, group members have the opportunity to talk directly with some of the biggest names in PR, as well as develop a name for themselves. Gini Dietrich, a PR veteran, and founder and author of "Spin Sucks," fell in love with Slack, and is a frequent poster in the group. 
"A few years ago, I was sitting on my front porch with my friend Harry. He asked what I thought about this Slack thing," Dietrich said. "I remember telling him that it felt like it was for programming nerds like him, but that I'd check it out."
"While I love Facebook and the groups option it has, it's impossible to go there and not fall down a rabbit hole. With Slack, you have one purpose: get your work needs met and get out. It's also private from the aspect that no one is trolling your data to serve ads to you. It brings back the glory of the early days of social—connecting with like-minded people in ways that enhance our lives. I'm a big fan."