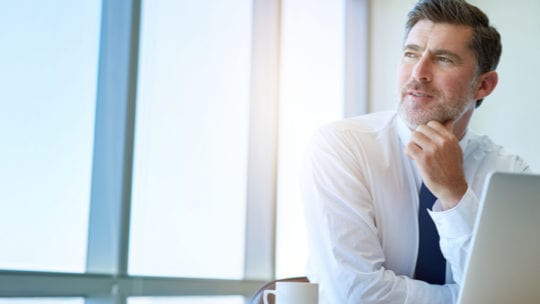 [Editor's Note: "Failure is the mother of success." Thomas Edison tried thousands of light bulbs before he discovered his life-altering solution. Howard Schultz approached 242 investors with an idea for a chain of coffee shops. Nearly 220 of them refused the concept for Starbucks. It took Marie Curie years before she was able to isolate radium.

In this PRNEWS series, a partnership with the Institute for Public Relations, industry leaders share a difficult lesson. See the previous article in the series. 
In this essay we hear from Matt Bianco, who heads corporate public affairs at Novelis, an aluminum rolling and recycling company. It's a big job, but he left a great position at a much larger company to get it. Bianco shares why he made this choice.]
There was nothing unusual about that Manhattan summer day – the subway was sweltering, I got body-checked on the 7-train, and I sat at my desk overlooking 42nd St in front of two scrambled eggs and a side of bacon. Business as usual.
That was the problem – after eight years in communications at a blue-chip company, my career felt ordinary. This is not to say I wasn't doing important work or that the company had failed me. I was in a rut.
Desperate for change, I took up my boss's offer of a stretch assignment to oversee communications for the launch of an internal organization. The new unit would centralize the company's global services. I know, exciting! Word to the wise, a stretch assignment is a euphemism for a second job without pay.
While I enjoyed doing something new, it was short-lived.
Shuffle in Place
I then made a case for a secondment to another job. I was in executive communications and had always wanted to try media relations. Or manufacturing communications. Or consumer product communications.
No dice. I can still hear my boss: "Why would you want to do that? You're really good at what you're doing now. We need you to continue. Let the others do what they're good at." In my manager's defense, it made sense. Do you really want someone who spends most of his time behind the scenes on the phone with The Times?
But I knew to grow I needed to add skills and expand my portfolio. After all, those at the top come from various industries and possess a diverse set of talents and experiences.
Grab a Beer and a Job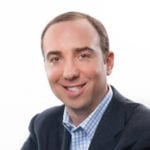 So, back to that sweaty Manhattan day. I went home, drank beer and took action. I applied for the first communications job I saw on LinkedIn – for an unknown (to me, at least) aluminum company. From a title perspective, it was junior to what I was doing at the time. It had only regional oversight versus my corporate perch. But the portfolio was huge. It would provide the opportunity to not only oversee executive communications, but internal and external communications, CSR and government affairs.
Still, how could I leave a Goliath for a seemingly anonymous B2B aluminum company?
After the interviews and learning about the company's story and culture, I was sold. I have been at Novelis ever since. A $12 billion-dollar company, by the way, not exactly a small-time scrapper (pun-intended).
Pedal to the Metal
It was my best professional move. That's not to say it was a cakewalk. To me, it was unfamiliar industry with all sorts of emerging challenges. It required creativity, courage, and confidence. But I have grown more than I expect I ever would have had I stayed where I was.
While I can speculate about what might have been had I stayed with the big-name brand, my advice to anyone in a rut is to create your opportunity. Muster the courage to leave your comfort zone, rely on talent–even if you aren't an expert (yet) in the field. The more exposure – across industries, functions and geographies – the better communications professional you will become. The more you'll be able to contribute and the more credible your voice will be in the board room. And, ultimately, the more fulfilled you'll be as a communications professional ... even if it means leaving the blue-chip behemoth behind.