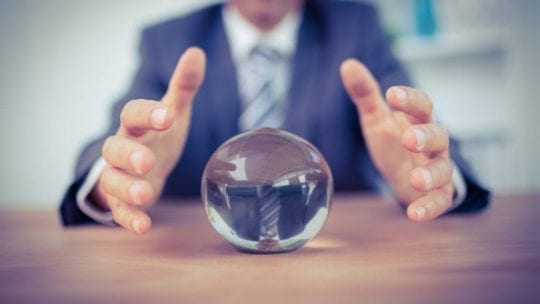 [Editor's Note: This is the fourth and final article in a series of 2020 predictions. The first article emphasized personalization trends. Article two discussed anticipated growth in crisis communications. The third group of predictions looked at M&As in the PR sector, as well as healthcare, measurement, media relations and influencer marketing. In this last group of predictions, our PR execs look at media relations and touch on relationships, purpose, social media, storytelling and writing. Throughout many of the predictions the theme of ethics becoming even more vital in 2020 is evident. The full group of predictions appeared first in the December 2019 edition of PRNEWS. For subscription information, please visit: https://www.prnewsonline.com/subscribe-now/ ]
Media Relations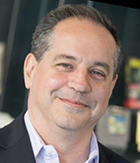 Andrew Bowins, SVP, Communications and Public Affairs, Entertainment Software Association
To quote an old favorite, "You have two ears and one mouth, so you should listen twice as hard before you speak." In 2020, communicators will return to basics to make the biggest impact. They'll put in the time and deploy tools to really understand what stakeholders care about and whom they listen to. Don't rush to communicate, don't pollute your channels with content for the sake of content. In fact, maybe pause a bit. Try to be more relevant to reporters who follow your industry. Ultimately, advocacy through a third party, like the press, is still the gold standard. Understand this new age of always-on content, but don't forget above-the-fold and front-page still carry weight.
Media Relations and Misinformation
Chris La Placa, SVP, Corporate Communications, ESPN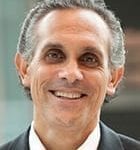 Information, and more specifically, misinformation that can damage your brand, originates and travels rapidly and in a variety of directions. We already live in a 24-7 environment, but somehow we have to continue to find the energy to be vigilant and act with even more speed in stopping inaccurate, harmful information in its tracks.
Mark Weiner, Chief Insights Officer, Cision/Chair, IPR Measurement Commission
Given the current discourse, society's generally accepted definition of "the truth" will continue to blur and facts will become more important than ever. While the truth is malleable, dependent upon one's ability to persuade another person of what is true, facts hold up better under scrutiny. How the PR community adapts the science of persuasion to this reality will be one of 2020's great challenges.
Purpose
Steve Cody, Co-Founder, Peppercomm
As more companies declare their higher purpose, we'll see a corresponding increase in purpose-washing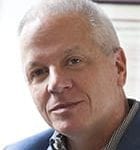 missteps. Many companies forget to stress-test purpose with every stakeholder audience to assure they are, in fact, living up to their higher purpose. Not doing so is asking for trouble.
There's been such a gold rush to put a higher purpose in place that many companies completely miss the mark when it comes to aligning their purpose with their business strategy. Some are just not paying close enough attention to how their actions contradict their purpose. An example is The College Board's self-inflicted crisis. Look for more of these disconnects in 2020.
Roger Bolton, President, Page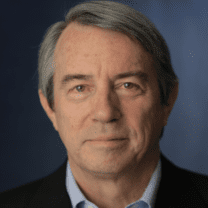 The Business Roundtable restatement of its purpose is an attempt to catch up with the reality that companies have heard this message: Customers, employers, even investors, want business to build long-term, sustainable, societal value. We will see an acceleration of the trend in 2020, with the most creative and best-led companies making firm commitments and holding themselves accountable for progress against the U.N.'s Sustainable Development Goals.
Relationships
Michael Lamp, SVP, Digital, Hunter
There's been an emphasis on the scale brands can achieve with programmatic solutions that are personal in how they reach consumers and hyper-efficient at scale. But even these tactics lack a human touch,
which can trigger a conversion or drive loyalty.
We've seen Facebook announce that its EdgeRank algorithm is prioritizing what it delivers in News Feed based on quality engagements and more personal, relatable content. For PR pros, this should be a welcome change given our discipline's legacy of relationship building and storytelling. On owned channels, this evolution highlights the pivotal role of community management, which, when done right, is almost peerless in its ability to grow brand advocates.
Social Media
Michael Lewellen, VP, Marketing & Communications, University of Portland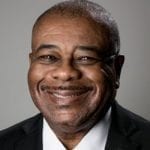 In 2020, self-curated, high-end digital content will be a must-have again to share across social media platforms. Earned media is increasingly tougher to gain via media release, press conference or interviews alone. If you secure television cameras to cover your newsworthy event, that's great. But their failure to attend should not mean zero coverage. Plan ahead to capture key quotes, b-roll and images, and offer them as post-event content uploads to targeted outlets and journalists. And use professional cameras and videography support. The better the quality, the better the chances it gets used.
John Conrad, EVP/Partner, Merritt Group
Invest in a digital experience to augment your PR effort. Your audience wants to consume content online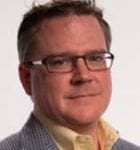 whether they are reading about you on a laptop or mobile device. Make sure you have content that users can click on, such as video, and is readable on mobile devices. If my nine-year-old twins are an indicator, make sure you have lots of video content as part of your digital experience -- more so than blogs.
Gene Grabowski, Partner, kGlobal
Podcasting is enjoying a huge resurgence. Similar to blogs a decade ago, podcasts will be a popular part
of recommended agency PR strategies to create brands or enhance existing ones. PR pros ahead of the curve will seek ways to measure success, but even without quantifiable results, senior executives who are articulate and like attention, will jump at the idea of being podcast stars. The real challenge will be finding topics and guests who can keep audiences interested beyond the second or third podcast episodes; and this is where the cleverest and most imaginative agency professionals will prove their value.
Social Media and Niche Messaging
Erin Flior, Senior Director, Marketing, Cystic Fibrosis Foundation
2020 will see niche audience messaging and targeting come to the forefront. In what will be an expensive and crowded ad and earned media space during an election year, brands and non-profits will move to more targeted communications, leveraging segmentation and more focused messaging to develop engaged audiences and brand advocates. Amplifying this will be increasing consumer awareness and concern around data privacy and an ongoing shift in social media behavior. Personal content sharing will continue moving toward closed groups. Intentionally public-facing, filtered content will be all that remains on the broader platforms.
Social Media and Regulation
Andrew Cross, Walker Sands
Regulators will get serious about big tech. Google, Facebook, Apple and Amazon have come under
increased antitrust scrutiny, which will magnify in an election year. But it's not just congressional probes that could explore a break-up of big tech. Shareholders also may be warming up to the potential value unlocked from a Google spin-out of YouTube or a Facebook spin-out of Instagram. A more competitive environment in social media and search has big implications for PR and marketing pros, who may have to contend with a greater diversity of platforms.
Storytelling and Writing
Larry Parnell, Associate Professor/Program Director Master's in Strategic PR, The George Washington University
My training as a journalist compels me to reflect on the number of the year ahead – 2020 – and its use in journalism and copywriting – to recommend a renewed focus on quality writing and storytelling. As educators of PR pros, we must be vigilant and stress that clear, succinct writing is a critical skill for all communications professionals. Too often we see examples – online, in the traditional media, politics and government – of poor or, even worse, unethical writing. It is our responsibility to combat this trend every day in class and in the workplace. Nothing is more important than getting your copy right – and doing the right thing in the process – in all of our communications work products.
Michael Smart, Principal, Smart PR
In 2020, content marketers and PR pros will stop pointing fingers and bashing each other about
declining shares, backlinks, impressions and placements. Instead, they'll collaborate to create and distribute a vital few pieces of amazing content. They'll be willing to sacrifice quantity for quality, because they recognize that nobody is paying attention to the daily/weekly/monthly output dictated by the calendar and not newsworthiness. No more fighting over who gets to go first – true integration means storytelling is the premium, and channels are secondary.
John Walls, Director, Corporate Communications & PR
Neiman Marcus
PR pros need to better understand the demands of media in order to be more valuable resources. Reporters aren't simply writing stories. They've evolved into content engines, writing blogs, live tweeting events, and streaming interviews, to name a few. This will continue in 2020. While our pitches need to be more succinct and straightforward, they must be diverse in the offer. We should be offering a second interview for Facebook Live or IGTV, or pitching an additional exclusive image to be revealed on the outlet's Instagram page, or suggesting LinkedIn or Twitter posts once the outlet commits to the story. PR success is about being a trusted resource for content.
Technology and Ethics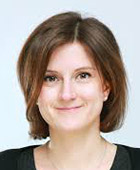 Sophie Scott, Global MD, Technology, FleishmanHillard
The need for the technology sector to display strong ethics and a clear moral compass will (continue to) extend beyond the realms of AI. Around the world, we hear ever-louder cries for increased tech sector regulation and legislation. In fact, according to our research, 31 percent of consumers think tech companies are regulated too little. And beyond the rule of law, I anticipate conversation and debate around numerous techlash topics, from privacy to anti-trust, and geopolitics to shared responsibility. In 2020, the best remedy to techlash will be tech companies' internal and external commitments to working with government, academia and each other, and to behaving in ethical, socially responsible ways. To not only do the most profitable thing, but the right thing, on behalf of all stakeholders.