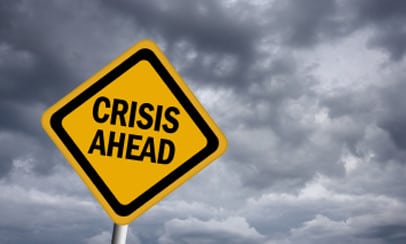 [Editor's Note: This is the second article in a series of 2020 predictions. The first article emphasized personalization trends and appeared earlier this week. In this second series of predictions, PR pros look at anticipated trends in crisis, diversity and ethics. Several see crisis preparation rising in the new year for various reasons. Others see a rise in diversity and inclusion as well as transparency. Finally, communicators who can provide a relief to the noise of the 2020 elections will ride high.  The original content appeared in the December 2019 edition of PRNEWS. For subscription information, please visit: https://www.prnewsonline.com/subscribe-now/ ]
Crisis
Crisis Growth and Reputation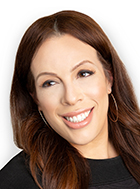 Esther-Mireya Tejeda, SVP, Head of Corporate, Communications & PR, Entercom
Crisis communications and reputation management will become increasingly important areas of expertise, likely accompanied by more in-house roles dedicated exclusively to corporate reputation management as part of broader communications teams.
In addition, major, global brands across industries have experienced tremendous disruption due to events that quickly gained notoriety through social media. There is a growing cultural shift toward social media activism, also known as cancel culture. This movement includes hashtag campaigns powered by the speed and influence of social media that push for boycotts of brands that have behaved in a way that is misaligned with consumer values and principles.
Increasingly, communicators will be tasked with gatekeeping and culture testing to prevent incidents like these, and keep brands true to their mission statements and consumer expectations.
Crisis and Regulation
Gene Grabowski, Partner, kglobal
Crisis management teams are in for a sizable boost in business. Across the board, state and federal regulatory bodies will be more strictly enforcing legacy regulations and creating new ones to meet challenges. Vocal consumers and activist groups increasingly are concerned with reducing risk and exercising more control over corporations.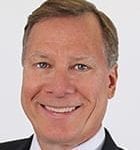 While some agencies that have President Trump's attention will be reducing regulation, the FDA, USDA, Consumer Product Safety Commission, the Federal Trade Commission and the Department of Transportation will be cracking down on companies whose products and services appear to be creating risk for consumers. This will be true for the as-yet-unregulated cannabis and CBD oil industries, children's cribs, sleepwear and toys, processed foods and meat, and drugs of all kinds.
This will mean more companies for the first time will create crisis communications and reputation-management plans – many before the end of the first quarter.
Crisis and Organizational Structure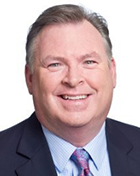 Kevin Elliott, Managing Director US Risk+Crisis Communication Practice Hill + Knowlton Strategies
There is a trend to make organizations flatter and less hierarchical. While flattening makes for better collaboration and engagement of the breadth of talent easier, the same instinct will make incident response more difficult in some cases. If an organization is deepening a flattened culture to improve business processes, it will be necessary for leaders in that same organization to be counterintuitive in incident response planning. An effective incident response team is necessarily hierarchical and, to a degree, siloed. Look for the ability of flatter companies to maintain a counterintuitive structure for effective incident response.
Crisis and Gen Z
Kevin Elliott, Hill+Knowlton Strategies
The arrival of Gen Z employees in the workplace will create a number of interesting dynamics. One is that they might be less inclined to take risks. I'm unsure whether that means they will contribute to more safety or fewer incidents. It will be interesting to have more voices in the room with different calculations about risk and reward. We could very well see this new generation of workers have a decidedly more calming influence on the conversation around incident management and mitigation.
Diversity, Inclusion & Equity
Charlene Wheeless, Principal VP, Global Corporate Affairs, Bechtel Corporation
Employees will hold their companies more accountable for real, visible, and sustainable change when it comes to diversity, inclusion and equity. Employees will begin to vote with their feet in companies and industries that just don't get it. We are in an era of belonging. Inclusion is no longer enough. People will begin to demand the freedom to bring their authentic selves to work each day.
Steve Cody,  Founder/CEO, Peppercomm
More clients will demand agencies provide full transparency about their diversity and inclusiveness programs. And they will be held far more accountable. Thankfully and, at long last, diversity and inclusion will become table stakes for agencies. I'll be an optimist and say the PR world will pay more attention to better representing our increasingly diverse country.
Rosemary Mercedes, Chief Communications Officer, Univision
The need to take diversity from simply conversation to meaningful action was further crystalized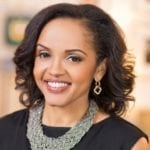 throughout in 2019. There was a surge in minority women getting jobs, pushing the U.S. workforce across an historic threshold. For the first time, most new hires of prime working age were people of color. Despite these gains, wage and income inequality persist.
Most Americans say racial and ethnic diversity is very good for the country, according to a 2019 Pew Report. That said, it takes time for big societal changes to evolve and gain traction. Women make up roughly 58 percent of the U.S. workforce, while a mere 6 percent of Fortune 500 companies have a woman CEO. The stats for people of color are bleaker. Latina employees have to work nearly 11 months to be paid the same as their white, non-Hispanic male associates.
Don't wait for the 2020 Census numbers or presidential election votes to be tallied. Set the tone. Ask questions. Make it your priority, regardless of your title. Join in the goal of ensuring the best and most diverse intellectual capital is at the table. That will be the key to sustained growth in 2020 and beyond.
Ethics and the Elections
Michael Lewellen, VP, Marketing & Communications, University of Portland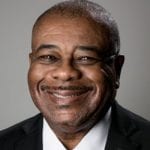 During the 2020 presidential election year there will be a hot market for academically credentialed, media-trained, thoughtful experts on critical topics. And what better place to find that expertise than at institutions of higher learning? Ethics will lead the list of frequent topics. Pointed analysis of ethics, honesty and moral formation will be needed in nearly all election coverage. The highest demand will be in the home markets of colleges and universities.
Neil Foote, President, Natl Black PR Society
As Bette Davis said in All About Eve, "Fasten your seat belts. It's going to be a bumpy night." Well, 2020 is going to have many bumpy nights. Corporations, brands and influencers will find themselves in the midst of a contentious, divisive period...where they will be struggling to get their messages heard above the cacophony of headlines rooted in political strife. PR veterans might look back at the tumultuous times of the late 1960s when politics, race and an anxious mood reigned over the country like a thick morning fog.
In 2020, PR pros will have to develop strategies that fine tune messaging to reach targeted audiences in creative and engaging ways. Adding a smart, fun, powerful social media strategy where stills and videos combine to create a compelling story must become essential components to get above the noise – and engage customers who will be looking for relief from the political rhetoric.
Seth Arenstein is editor of PR News. Follow him: @skarenstein