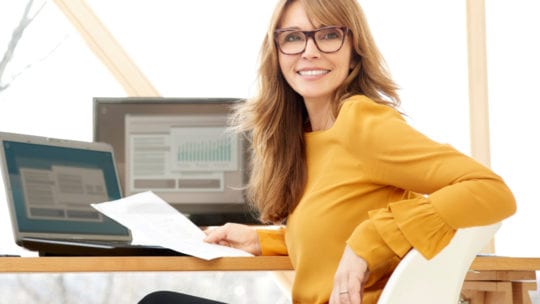 Nov. 16 is National Entrepreneur's Day, which might get some thinking about the benefits of starting a PR firm. Many communicators find following through on a business idea or boutique communication strategy rewarding. And while the upside of business ownership may seem glamorous, reality is different. Hard work is necessary for a prosperous, fulfilling path. 
PRNEWS asked entrepreneurs for insight about starting a firm, as well as tips on turning the tables and doing self-promotional PR. 
Rosie Mattio, MATTIO Communications
A PRNEWS 2021 Top Woman in PR honoree, Mattio founded a cannabis firm. 
"If you're thinking about starting an agency, it's important to first find a niche and go deep. For the first few years, when MATTIO was still a one-woman show, I proactively offered competitive pricing in order to build a stable of loyal clients. This is ultimately an investment into your brand and will lead to future referrals that allow you to grow your business."
Gregg Castano, NewsDirect
Castano created and promoted a product that helped PR pros disrupt the 70-year old newswire industry. 
"The natural inclination is to start pushing your idea, concept or service right away, before you even have much to talk about. It's best to resist this urge.... First, if you have nothing tangible...nobody cares, regardless of how great the idea is. You don't want to spoil your own news by talking about something before it's fully baked...it will be a much better story when it comes out of the oven."
Barbara Wagner, Barbara Wagner Communications LLC
The pandemic prompted Wagner to leave a comfortable senior position. She began her real estate-, culture- and life style-centered firm in February 2021.
"[After] upgrading my home office set-up, [I found] working from home [during the pandemic] was easier than I anticipated. As the months went on, I decided to leave my job and pursue the dream of my own firm...."
Dreena Whitfield, WhitPR
Another PRNEWS Top Woman in PR honoree, Whitfield started a firm to elevate the voices of multicultural communities. 
"I always stress the importance of having a clear vision of your goals and brand story. Your brand story is what sets you apart from others and creates a sense of connection with your target audience or consumer. It's important to have a clear understanding of your PR  goals and your target audience prior to hiring a firm or starting on your own." 
Melissa Vela-Williamson, MVW Communications
Vela-Williamson's multicultural practice supports social justice and DEI. 
"[At times,] being a business owner is like riding a roller coaster in the dark.... Make sure you have your finances in order, both on the personal and business side, so you can weather any unexpected loss of revenue or economic changes that may occur..... [And] make sure [you] understand [your] specialties, be comfortable selling, and communicating [and know] what makes [you] different from...competitors.... Embrace the entrepreneur centers or small business advising organizations in your area to try to start your business in the simplest, cheapest and smartest way possible."
Wendy Roundtree, Jarel Communications
While Roundtree works to help others amplify their stories, she advises PR entrepreneurs ensure their own narrative is powerful. Before founding a firm, consider why, she says.  
"Starting a business is not for the faint of heart, but being grounded in purpose will position you for the journey ahead."
Heather DeSantis, Publicity for Good
While working hard is part of the entrepreneurial grind, DeSantis says it's important to stop, periodically, look around (especially in light of the pandemic) and appreciate life and flexibility. Her virtual firm allows her to work from anywhere and "with the brands and missions we believe in."
"We have 23 acres in the mountains of North Carolina and we are currently building a barndominium. PR is great, but being able to build our land and raise chickens so that we are fully self sufficient... that's the freedom and real joy of life."
Nicole Schuman is a reporter for PRNEWS. Follow her @buffalogal